Some of the best games are simple. With so many titles trying to do more, include pointless features or just go beyond what makes sense, there is a certain charm to simple titles. Cat Quest takes a simple concept, cute cat goes on an adventure and slashes down enemies and tries to make a game out of it. With simple controls, cute visuals and easy to master mechanics, is it worth playing or should it be thrown out to the dogs?
Cat Quest follows a familiar RPG story. In the past some cats could fight dragons, both died out, but after your sister is stolen by a dragon looking cat, you discover you had that power dormant inside you. It isn't the deepest story, nor does it go in any surprising way, though that doesn't stop it from being cute. The basic adventure brings you around the world to destroy threats and fight monsters.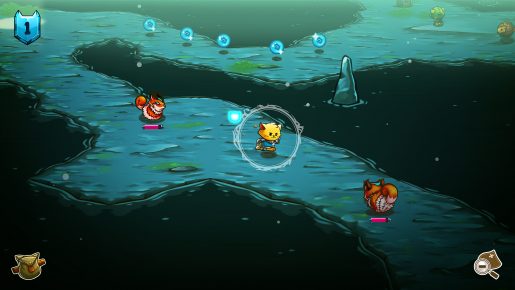 Along the way there are side questions and stories, many of which are equally simple side stories, that make up a fairly interesting experience. The average story has someone in need of your help, followed by a mission that takes you elsewhere, with that giving you an item or completing whatever the task is to complete the mission.
The bulk of your time will be facing random enemies in the overworld. Now, there are two basic attacks, physical and magical. Physical attacks vary based off the weapon you're holding, with them following the same basic combo. Magic is a little more diverse, though not by much. At any given time you can hold as many as four spells and they consist of the usual things. One heals you, another creates various elements and all of these can be upgraded or improved as you continue through your adventure.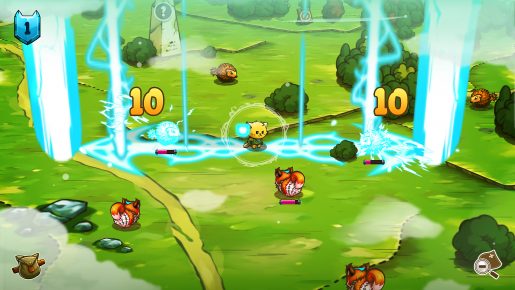 Most enemies will take your attacks and die, provided you pay attention to their attacks. Unlike a lot of games, Cat Quest makes it easy to anticipate enemy attacks. Every move, be it an attack or spell, is indicated by a red area that determines where it will hit. Certain attacks hit faster than others, with melee attacks giving you until the space fills. This makes it easy to rush in and get some hits in or escape without taking unneeded damage.
Various enemies will appear on the map or in a dungeon, making it important to figure out their weaknesses and to play smart. Especially in longer dungeons where clearing enemies out is required to clear it.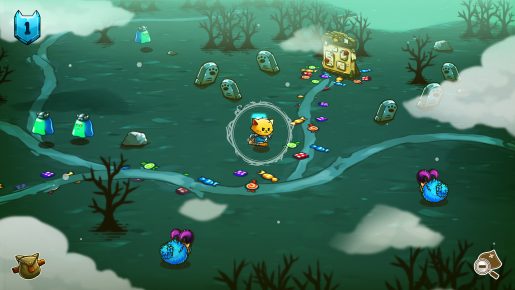 One of the highlights to Cat Quest is the weapon and armor system. Like most systems, every piece of armor will have positive and negative attributes that facilitate certain play styles. Magic users tend to have less armor, where as melee fans will be harder to kill and so forth. What's nice is that every piece of armor changes your appearance, making it more important than simply picking the best stats. Best of all, duplicate armor is infused in the previous armor, making it more powerful. This allows drops to be fun at every level, especially when you're still discovering new items.
Cat Quest is simply a fun adventure. The cute story, visuals and basic gameplay might be boring to some, but it offers an experience almost anyone can enjoy. Combine this with a bunch of quests, tons of armor, various weapons and more and it makes for a game that is simply fun. Especially if you're just looking for a cute game to slash down cute foes and look adorable doing it.
[Editor's Note: Cat Quest was reviewed on Switch platform. The game was provided to us by the publisher for review purposes.]