With Halloween fast approaching, it's the perfect time to play and release spooky games. Some of these go for scares, where as others are more psychological, giving them a good range. Among the most interesting is Yomawari: Midnight Shadows, the unlikely sequel that mixed cute art with dark concepts. With monsters to fight, secrets to discover and a girl to save, is it the perfect game for the season or does it miss the mark?
Yomawari: Midnight Shadows follows Haru on her quest to find her best friend Yui. With Yui possibly lost to the darkness, Haru follows her dog on a quest to defeat demons, overcome fear and rescue her friend. It makes for a chilling story, especially since so much of it is told through simple remarks.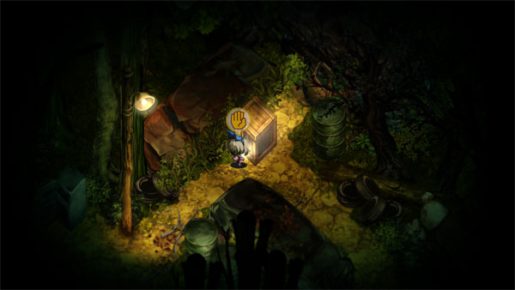 At its core, Yomawari: Midnight Shadows, is actually light on story. What little is said basically paints a picture in fairly broad strokes, with the feelings invoked by these comments making up the majority of the experience. This doesn't make the story bad, if anything the story is dark, sad and worth the journey, it just isn't very involved.
The gameplay is equally vague. As a whole, Yomawari: Midnight Shadows is actually quite empty. Occasionally spirits and other monsters will appear, some of which can be vanquished by throwing salt or a rock at, with your main goal being progression. The further you run the better your chance of escape is, with hiding offering a guaranteed escape from most enemies.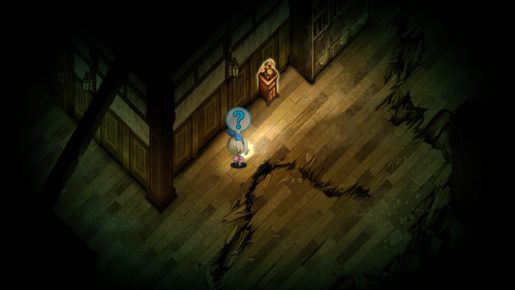 Where things fall apart is when you realize how dull it is. For the most part, you'll spend all your time running around, with few enemies offering enough of a challenge to warrant a different reaction. Several of the ones that do simply require going around, making Yomawari: Midnight Shadows closer to stealth than survival horror.
In many ways that is the big downfall. There are two main ways to play, either avoid or run past, with neither offering much in terms of content. One isn't even more challenging than the other, as they'll both work equally well. What makes this even more frustrating is how several encounters are set up.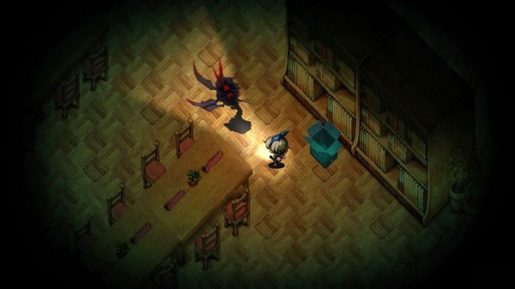 When push comes to shove, several encounters are designed in a way where random elements can make it impossible or you'll fail several times before getting it right. For instance, one of the later encounters has a spirit get ready for an attack you need to prevent. Running away will result in death, as will hiding, making the right choice standing your ground. It's not hard to figure out, after trying everything else, it's just frustrating when it feels like you're set up to fail.
This same depth appears in the collection system, effectively hiding a lot of content. Simply put, unless you try various things or read a guide, many collectibles will remain hidden forever. Especially the ones that require post game exploration. This would be fine if the prizes were worth it, but they really aren't. Most of them are just an icon and maybe a paragraph explaining the item.
Verdict
Yomawari: Midnight Shadows is an odd mixture of simple and complex. With a story involving heavy concepts and done extremely well, it's let down by a relatively simple and empty world. With most of the gameplay being running or avoiding enemies, it leaves for a hallow experience. This would be solved by the collection system, as there are tons of weird mechanics, but they're a boring prize for the work involved. So, unless you absolutely loved the original or just want a cute horror game, there really isn't anything special about Yomawari: Midnight Shadows besides the story.
[Editor's Note: Yomawari: Midnight Shadows was reviewed on PS Vita platform. The game was provided to us by the publisher for review purposes.]
Yomawari: Midnight Shadows Review

,