There has been a lot of talk about Marvel vs Capcom: Infinite's DLC characters. On one hand, it's certainly troubling that roughly a month later three of the promised six paid characters are available. This is certainly a moral issue, one this article will not look at, but that doesn't change the fact they're paid content and are actually exciting. For better or worse, Black Panther, Sigma and Monster Hunter are three exciting additions. Not only are they all new, Monster Hunter is a character many were hoping would make it into Marvel vs Capcom: Infinite, with the other two adding their own style. Are they enough to purchase or are they just par for the course?
The big thing that stands out about these characters is that they seem to cater to different skill levels. I would say Black Panther is the easiest to get into, with Monster Hunter being the hardest, offering something for everyone. This is nice, even if it's hard to say how many newcomers will be interested in DLC, much less DLC of characters they might not like because of accessibility, but it's still nice to see the effort. With this in mind, let's take a brief look at each of them.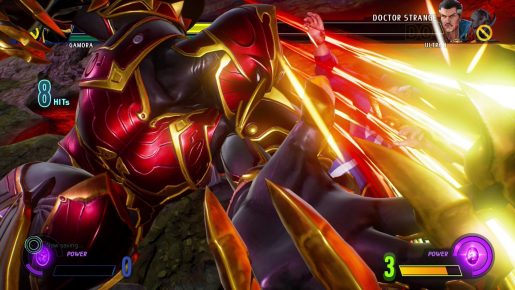 What stands out about Black Panther is that he feels like Wolverine, making him a sad reminder of the choice to exclude the long time and beloved character. That aside, Black Panther is a low damage and swift character that is easy to get basic combos and hard to get large damage ones. His speed is a huge plus, as there were many times I was able to punish some simple mistakes. The way his special attacks combo into additional hits makes him feel flashy and allows newcomers to feel like they're doing better than they actually are. This, combined with his fast auto combo and more, make him a solid choice for fans of Wolverine, fast characters or someone that isn't hard to make work and look good while doing it.
Contrary to what you might think, Sigma isn't hard to get into, but mastering his moves requires a good understanding of range and predicting enemy movements. This is because he has a couple slash attacks that leave an after attack at a specific location. If someone is going to jump, it's a great way to catch them, just like hitting someone who bounced off the floor is a fantastic way to keep the combo going by swapping Sigma out for someone else. He also has good speed for his range, making it fairly easy to get the drop on someone or simply get a combo going.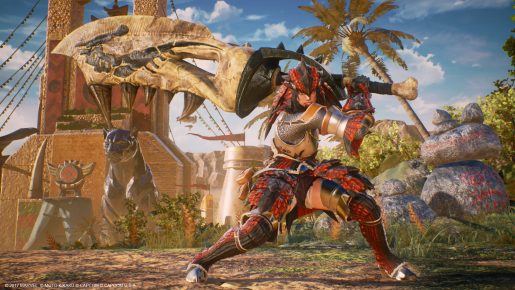 Finally, Monster Hunter is by far the most interesting character. She utilizes various weapons from the game, giving her a couple ranged, heavy damage and fast moves, but knowing when to use these things makes her very tricky. There were many times I incorrectly used her large sword and was punished accordingly. Likewise, getting the timing of many of her moves correct can be hard. Her challenges go a long way in helping players master her, but she is not the type of character you'll be able to pick up and master, unless you have a lot of experience, unlike, say, Black Panther.
In addition to getting the characters, each character comes with a costume. Sigma gets a different set of armor, with Black Panther getting a set of armor and Monster Hunter wearing the Kirin set. Out of the three, Monster Hunter is the best and worst. While it's nice to see different armor sets represented, the model used for the Kirin set is pretty ugly and it's disappointing there is no male version. It's understandable that doing both genders might create balance issues, but it would've been the best way to approach the character.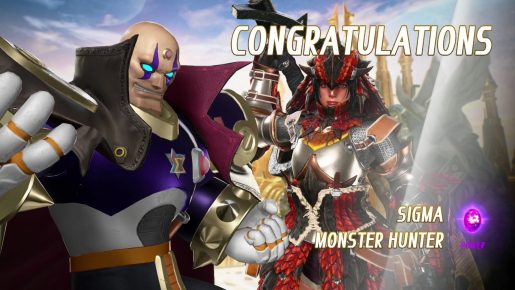 Anyway, the three new characters are a lot of fun, though none of them are must have additions. Monster Hunter is easily the most exciting to play and watch, but her high difficulty makes her hard to get into. The other two are a lot easier to play, but nowhere near as exciting. So, unless you want to see what every character has, you're probably best off getting the ones you like, with more experience players likely enjoying what Monster Hunter has to offer.