Part of what makes game shows fun is the ability to test your skills against the player. This concept ultimately lead to the creation of Buzz, the game that allowed players the chance to compete in a game show-esque setting. Over time the franchise died off, but with the rise of PlayLink, a series of games designed around using smartphones, another hopes to take its place. Knowledge is Power look to be everything you could want from a game show. With a cheesy name, host, various categories and tons of competition, is it worth the investment or is it a waste of time?
Knowledge is Power starts by getting everyone in place. Unlike most games, Knowledge is Power requires two players to start and supports a total of six. Based off how the game is designed, it's much more fun to play with six people than two or three, so keep this in mind before considering. Instead of using a traditional controller, every player needs to download the free smart phone app, connect to the same network as the PlayStation 4, choose their character and take a selfie. The selfie pick will have your face stylized like the character you pick, similar to how filters work in Snapchat, making it a fun touch.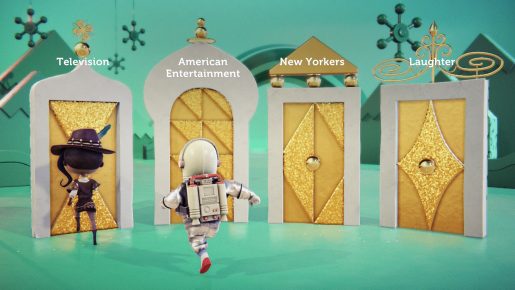 After everything is in place, you're ready to play and things start to fall apart. The biggest issue with Knowledge is Power is that there is a lot of padding. A game with only two people and 12 questions ended up taking me roughly 22 minutes and that doesn't include setting up the controllers. It also adds challenges, designed to make things harder, but does so in a way that isn't fun.
Considering points are awarded based off speed, the idea of using party game mechanics to slow people down can be considered fun, but it doesn't work when you still need the knowledge to be successful. If you don't know something like Agent 47 has a barcode tattoo on the back of his neck, having to remove goop or look at words with missing letters is not going to increase your enjoyment. If anything, it makes a hard question all the more frustrating as it doesn't feel completely fair. These can be avoided, but it requires an additional wait, everyone agreeing and more.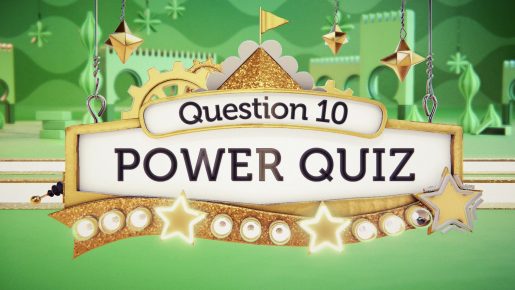 Similar things can be said about the categories and questions. One of the television questions I got asked me about a Scandinavian crime program I've never heard of. Weird questions like this can be fun, but I don't feel like there is any way I could know that, where as at least with Dancing with the Stars I've heard of it.
As for categories, some of them are weird, such as violent games, and others misleading. I selected a fighting question expecting boxing or possibly even fighting games, but it asked which game had Marcus Fenix fighting Locust. Sure, this is obviously Gears of War, but I don't think I would've ever thought that would be what the fighting category question would be.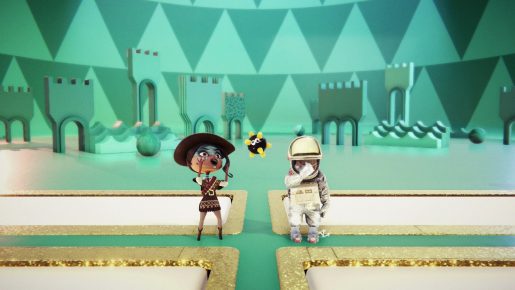 Despite the flaws, Knowledge is Power has a fair amount of selection and charm, it just takes more people to see. With two or three people all the power plays, the moves that slow opponents down tend to be spread evenly, making it more tit for tat than tactic. The number of people also add a bit more variety or challenge, along with there being a better chance of competition.
Verdict
Knowledge is Power is fun if you have a lot of people and terrible if you don't. With the game having no single player experience, it's limited to how many people you can convince to play. With the right number of people, possibly some liquored drinks and a good sense of humor, it can be a blast. You might not get every question right, understand the categories or win, but it there will be a lot of fun. However, for those with fewer than three people, you might get a couple laughs, but it will likely wear thin after a couple games.
[Editor's Note: Knowledge is Power was reviewed on PS4 platform. The game was provided to us by the publisher for review purposes.]
Knowledge is Power Review

,