Prequels are tricky, since we know where the story is going to end up. For this reason, they lack a certain amount of tension and rely heavily on, what is basically fan service. Despite that, they answer questions or give insight into characters' thoughts, making for an insightful ride. This is a driving force for Life is Strange: Before the Storm, as it focuses on Chloe Price and Rachel Amber's relationship. While the journey is short, the first episode starts with hard concepts and a strong introduction.
Like prequels, the first episode is almost always the hardest. What makes the opening so difficult is there is a certain amount of world building that needs to be done. For Life is Strange: Before the Storm, it's establishing Chole's home life and introducing Rachel to her life.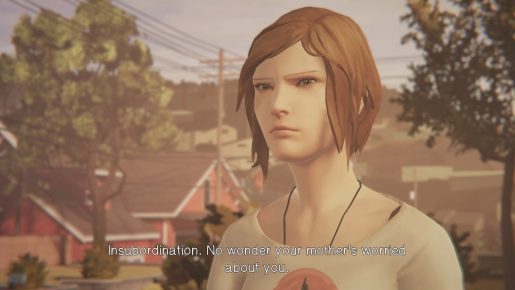 Chloe's home life is complicated, but easy to understand. With the loss of her father still fresh in her mind, Chole is frustrated at her mother for getting with a man she thinks is beneath them and a guy who wants to replace her father, even if his approach isn't quite right. It makes the scenes relatable, as these characters are somewhat grounded. Like David might be stuck in the past, but you can tell he cares and is trying to approach things as best he can. These scenes make up very little of the experience, with the rest of the chapter focusing on establishing Chloe and Rachel's friendship.
After running into each other at a sketchy concert, buzz around school is that the two of them are friendly, leading to them talking and ultimately ditching. The two talk, open up, get closer, until they witness something that changes things.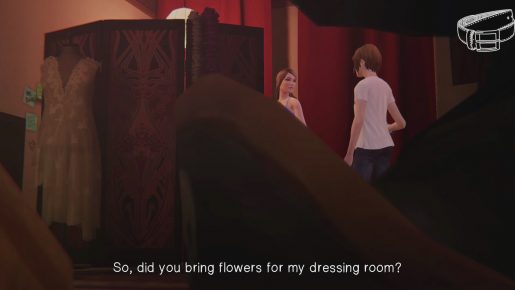 The twist is far from unexpected, but it gives change to a massive shift in tone, dealing with more complicated issues like what their friendship means and not losing someone close to you.
Verdict
Even though it's just the start, the first episode ends on an interesting note, leaving me excited to see where it goes from there. While it's hard to say if the remaining two chapters will expand on what was present in the first chapter, the world building and character interactions paint an optimistic picture. With the story on track, alternate conversations to have a bit to explore, Life is Strange: Before the Storm is off to a great start.
[Editor's Note: Life is Strange: Before the Storm was reviewed on PS4 platform. The game was provided to us by the publisher for review purposes.]
Life is Strange: Before the Storm – Episode One: Awake Review

,