When the PlayStation 4 was released several years ago, Knack was among the launch titles that everyone got to play. Unfortunately, Knack wasn't received well by critics and a majority of people due to a lot of flaws the game had such as hard stages, generic design and pretty much underwhelming gameplay. Attempting to give the series one more chance to shine, Knack is back with a lot of new changes and features hoping this time, the game will be successful.
The sequel starts off with Lucas, the young hero of the game, and his pal Knack whO both team up to stop an evil villain from destroying humanity. For those who are expecting some deep and invigorating story to get you excited, you will be disappointed as throughout Knack's adventure, the story is pretty much predictable and forgettable. Though when it comes to the character development and bonding of the main protagonists of the game, that's where the game shines. There are emotional sides present where fans will see the bond between Lucas and Knack grow as the story progresses. It's touching but sadly, it's not enough to put enough weight in the story of the game.
Back in the first game, one of the complaints everyone had is how hard the game was. In Knack 2, the game's difficulty remains as it's still quite hard. On lower levels, it's not really that bad, with Knack being able to withstand a multitude of attacks. Often times in my playthrough, I died in various cheap ways. The AI of the enemies in the game is pretty monotonous where they repeatedly use the same moves that I cannot counter or withstand it. It's really quite frustrating but some people may find the challenge good.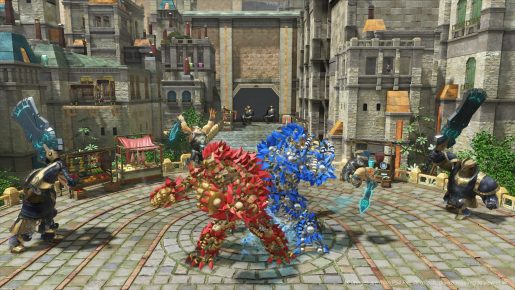 While the game is quite hard and challenging, Knack has a decent amount of skills to combat the enemies. One is Knack's boomerang and heavy punch are pretty much over powered. Those enemies hit with the boomerang will be stunned for a brief seconds, giving you a chance to follow up with a heavy punch to kill the enemies. In addition, there is also Hookshot that works in similar ways, though it's more focused for ranged attacks.
Compared to the first game, the combat didn't really change much in Knack 2. It's still the same brawler platforming game everyone is accustomed to from the first game. It's not as good as those games you previously love like God of War or Ratchet and Clank, but the game is still fun to play nevertheless.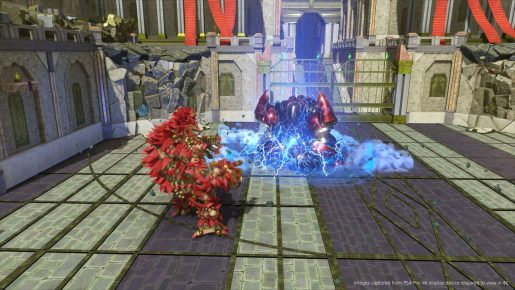 In terms of the game's platforming aspects, the levels are designed pretty good with a lot of places you can discover. Having big spaces to explore can be good but there are some downsides to that however. Since there are areas where the platforming segments can get really frustrating, people will most likely tend to skip it and just move on to the next area.
Aside from the basic platforming and brawling gameplay, there are other things that you get to do in the game like being able to collect items. Throughout Knack's adventure, there are collectibles that you get to collect. Fortunately, there's a radar that becomes available later in the game that can help you track these collectibles, making it easier to complete that collection. It's best if players explore every inch of the map to make sure they won't miss any items at all. Note that some require you to backtrack or look at unusual places, but there's where the radar will come in handy.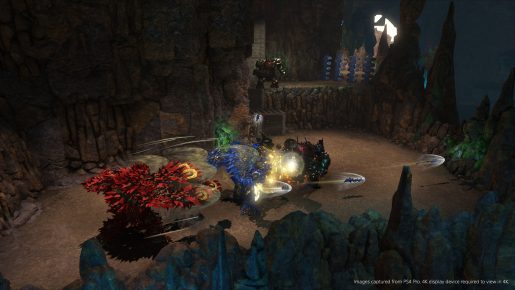 In terms of multiplayer, a friend and yourself can play together. It's pretty much similar to the first game's multiplayer where you can instantly drop in and play right away. With certain areas that are quite hard to finish, having a co-op available right away will help relieve that tension when you are starting to get frustrated with the game. Not to mention playing with a friend makes everything more enjoyable in taking down enemies as you can team up and create explosive attacks together.
Visually, the game looks fantastic. Playing on the PS4 Pro, the game runs pretty smoothly with minimal frame rate drops. The game plays nicely in 4K resolution and the visuals are pretty much colorful. As for its animation, it's Dreamworks quality-like presentation with decent voice overs to make the story more lively.
VERDICT
Knack 2 is a tad better than its predecessor. The game's story might not win any awards but the game is fun to play nevertheless. Despite the game being challenging, many will find the combat to be quite enjoyable regardless if you are playing by yourself or with friends.
Knack 2 Review

,