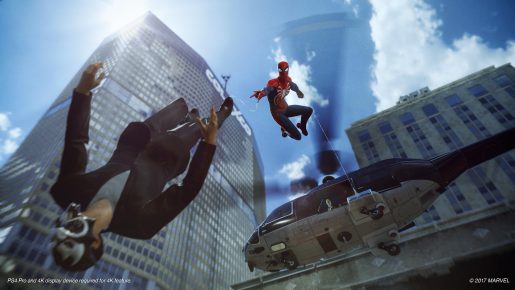 When gameplay for Spider-Man PS4 was shown at E3 2017, people commented on how slow the web slinging looked. Insomniac Games has now confirmed that the web slinging has improved.
As reported by WCCFTech, Insomniac's Bryan Intihar commented about the improvements to the game recently during a panel at the D23 Expo last week. His comments about the web slinging can be seen below.
He said: "Even since E3 2017 which was a month ago, we've already improved our web swinging and it's easier to gain speed now. Yes, we've heard all the feedback online – we listen to you guys, a lot! "
It's not just web slinging that has been changed as the combat has had some fine tuning since the E3 reveal too. They want to make sure Spider-Man feels fast and swift both in combat and exploration. Spider-Man PS4 releases sometime in 2018.