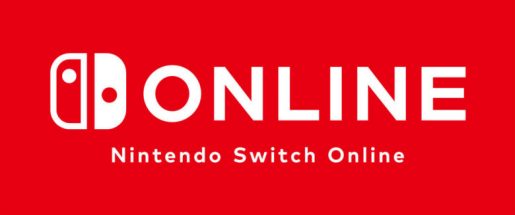 When Nintendo announced a paid online service for Switch, it was met with a lot of apprehension. Unlike PlayStation and Xbox, Nintendo platforms aren't typically associated with online play, with games like Mario Party 10 opting out of implementing it, making it an odd move. One of the benefits of the upcoming program, which has been pushed back to 2018, was a special phone app. In addition to giving the system voice chat, a choice many questioned, it would offer additional benefits for certain games, starting with Splatoon 2. Now that we've finally seen the application, were these fears well founded or is the application something other companies should look into implementing?
From the moment you open the application it feels like the program is in the very early stages. Without a Switch the program is just a Nintendo Online banner, a guide to use the service, a list and a single game-specific service that explains what you can do with the application. Upon getting Splatoon 2 the game-specific functionality starts to work and you can see what the program has to offer.
Selecting the Splatoon 2 icon will bring you to a SplateNet 2 page. This basic hub starts by showing you basic stats, such as level, rank, favorite stage, most used gear, along with other key information. Some of this information is actually helpful, if only because of how Splatoon 2 is designed. The bottom selection will show you the current stages, including how long until they change, in addition to newly added weapons, battle stats and the item set to expire in the SplatNet Gear Shop. Clicking these will take you to other sections of the app, where you can find additional information.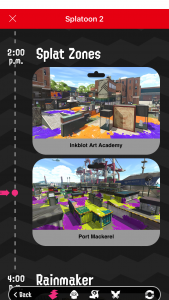 The first big page is stage info, which will show you all the information you need for the day. What time it is, the map rotation for the day, which mode is currently active in ranked and league play. Clicking a map will bring up your win rate for each mode, making it easier to determine if you should play. While the latest weapon will show you the perks and abilities attached to it, battle stats is a lot more interesting.
Here the record of your last 50 games is displayed. You can see your average splats, win loss and other basic information. Below that the matches are listed with a win or loss, your score and clicking them will tell you everything you need to know, ranging from the point difference, everyone's current level and gear used.