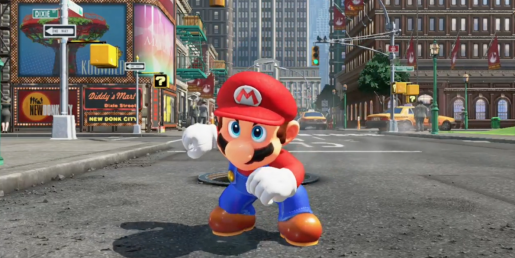 The first public E3 didn't pull any punches. With Uncharted: The Lost Legacy, Splatoon 2, two Sonic games, Destiny 2, Monster Hunter World and many more, there was a lot to be excited for. However, no game stood out quite like Super Mario Odyssey.
What makes Super Mario Odyssey stand out isn't just the beloved gameplay, but the new twists and small details. Even though we've seen the world of Mario countless times, Super Mario Odyssey takes us to new places, with their own style and experience. Between secrets to find, bosses to defeat and new mechanics to master, it's easy to be excited for Super Mario Odyssey.
Needless to say, it stole the show and isn't just one of the most exciting Switch titles, but one of the most anticipated releases of the year.