SUPERBEAT: XONiC is an interesting rhythm game. Unlike Hatsune Miku or the localized Taiko no Tatsujin, it's a rhythm game filled with songs the average gamer has probably never heard. Naturally, this lowers the overall appeal for some, leaving an exciting adventure for others. With plenty of songs, various difficulties and seemingly simple gameplay, is SUPERBEAT: XONiC a must for rhythm game fans or is it meant for fans of DJMax?
SUPERBEAT: XONiC starts by giving a much needed tutorial. Inputs can appear on either the right or left side and will appear above, below or in the middle. From there, there are notes you hold, thumbstick commands and on higher difficulties, trigger inputs.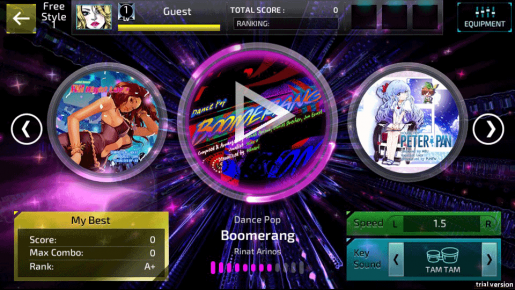 What makes SUPERBEAT: XONiC difficult is that you're required to use both sides of the controller. If there is an input on the left side, the command has to be entered on that side. So if you're use to playing with only one side, expect a larger learning curve. Thankfully, SUPERBEAT: XONiC is more about having fun than offering an insurmountable challenge.
For starters, there is a difficulty setting, which doesn't make the inputs easier, but increases your margin of error at the cost of experience. There are also equips that boost your health, let you miss a note or 15 and so forth. There is also a beginner mode that doesn't have trigger inputs and removes the middle input so there is just top and bottom. In some cases, you can miss 50 percent or more of the inputs and still pass a song. The margin of error for inputting notes is also quite large, with no penalty for being too early, outside of inputs you hold.
Failing a song isn't the end either. Instead of ending the song, you can continue to the end and will simply receive no points. It isn't the best system, like Future Tone's practice mechanics, but still better than nothing.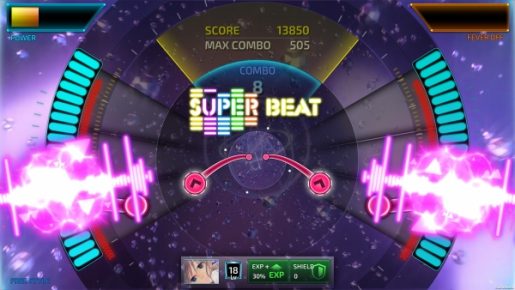 The real issue with SUPERBEAT: XONiC is how difficulty is approached. The different modes and styles are nice, but they can make things too easy or only have so much for an unskilled player.
For instance, one of the equips prevents a number of inputs you miss from counting as a miss. This is fine for those going for a high score and it makes getting a perfect impossible, but you'll still receive credit got a full combo, even if this perk saved your combo.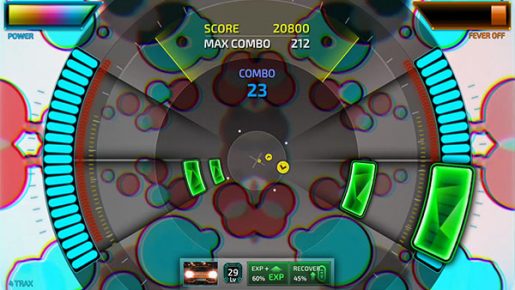 Another is how difficulty is presented. There are three different modes. One only uses top and bottom, another adds middle to the mix and the final mode includes trigger inputs. The extra inputs can be hard to master, but what makes a song truly difficult is how the inputs are arranged.
There are beginner songs that require moving between both sides of the controller and swapping from button to thumbstick and then back to button inputs on the fly. These songs are listed at a higher difficulty and in many cases can be harder than low tier songs with more inputs. It would be nice for the system to have a more universal approach to difficulty, so those interested in learning will have an easier time.
Verdict
While SUPERBEAT: XONiC might not be perfect, it is an enjoyable experience for anyone who enjoys rhythm games. The song variety is great, as is the difficulty, even if it could be better approached. In addition to that, there are a lot of modifiers, equips and different song inputs, making for a more diverse experience. Combine this with challenging, but accessible gameplay and online leaderboards and you have an enjoyable experience for anyone looking to step outside of their comfort zone.
[Editor's Note: SUPERBEAT: XONiC was reviewed on PS4 platform. The game was provided to us by the publisher for review purposes.]