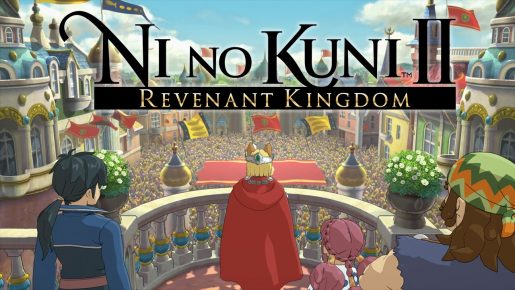 Bandai Namco is pleased to announce today that the highly anticipated Ni No Kuni 2 will be released this November 10, 2017 for the PlayStation 4 and PC via Steam.
In the world of Ni no Kuni II: REVENANT KINGDOM, players enter the kingdom of Ding Dong Dell, where cats, mice, and humans once lived in harmony. After a treacherous coup, Evan, the young boy king of Ding Dong Dell is forced to flee his kingdom. Ni no Kuni II: REVENANT KINGDOM recounts the story of this deposed king and his journey to build his own kingdom and unite the entire world.

Supporting Evan on his adventure will be friends he meets along his journey including Roland, a visitor from another world, and Tani, the daughter of the leader of sky pirates. Players will encounter even more characters to join Evan throughout his quest including natural phenomena known as Higgledies. The Higgledies will provide invaluable support during battles including offensive and defensive buffs, increasing special attack power for Evan and his friends, and assist in attacking enemies. Join Evan on his quest as he fights powerful monsters, face perilous dungeons, and rises to once again become a king!
NI No Kuni II: Revenant Kingdom will retail for $59.99 and will be available for PS4 and PC via Steam.