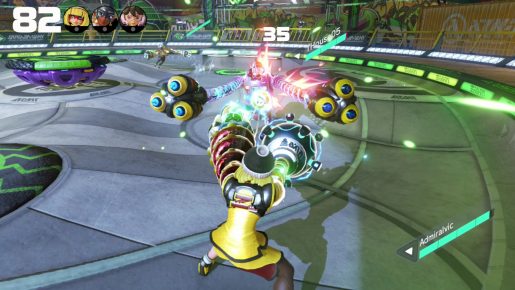 Last weeks global test punch gave players an idea of what to expect from ARMS. With seven characters, a couple stages and one mini-game, there was plenty to see. However, that isn't all that ARMS has to offer.
The videos below look at some of the additional modes you can expect from ARMS. The videos don't include all the modes, like 1 vs 100 is missing, but it does give you a good idea of what the full game has to offer.
Every Alternate Color
Additional Character Gameplay
Other Mini-game modes
How to Unlock Additional Arms
Online Gameplay
Other
Those looking to experience ARMS first hand can still download the global test punch and check it out this weekend.
THE TIMES ARE AS FOLLOWS
June 2:
June 3: 
5 a.m. PDT  / 8 a.m. EDT
11 a.m. PDT / 2 p.m. EDT
5 p.m. PDT / 8 p.m. EDT
June 4:
5 a.m. PDT  / 8 a.m. EDT
11 a.m. PDT / 2 p.m. EDT