When Demon's Souls released it was like a breath of fresh air for many gamers, ultimately leading to the rise of the "soulsborne" genre. Since then several games have tried to copy the formula, with very few being successful. Following Lords of the Fallen's mixed reactions is Deck 13's latest attempt, The Surge. With a sci-fi twist to the beloved genre, extreme violence and a dark adventure, is The Surge a must for soulsborne fans or is it a modest outing, but not as good as the real deal?
The Surge's story is told in a very unusual way. After Warren receives the operation and wakes up in a Mad Max-esque location, he quickly discovers something bad has happened and is tasked with making it to the board room. This seemingly simple task is filled with detours, unexpected problems, but very little plot. Outside of giving Warren a reason to go from point A to B, there isn't much of a story. Instead, most of the story comes from various collectibles and select dialog.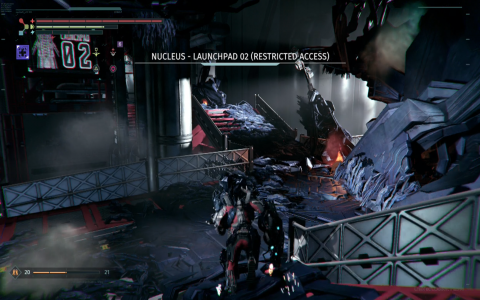 These range from stories of heroes passed to explanations of how CREO is helping make the world a better place. None of these stories are practically well explained, but they do work under the overarching theme of the dangers of technology and things getting out of hand. It also approaches a grim subject with various solutions, none of which are conscionable, to solving a serious problem.
Even though the narrative explains what and why this happened, the main attraction is gameplay. The Surge starts by having five different weapon types, each with their own style and various different versions, some of which even have their own unique attacks. The best part is these weapons have a substantial impact on how you overcome a situation.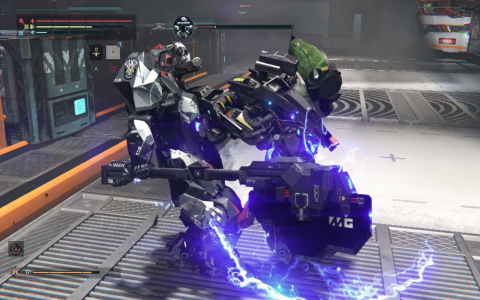 Faster weapons, like the twin-rigged or dual wield, is all about overwhelming your opponent, where as heavy-duty will knock them down, allowing for an easy finish. Several weapons also have flashy moves, such as the staff, making simple attacks look like a well choreographed production. Best of all, every weapon type has it's own finishing moves, allowing anyone bored with seeing one move, the chance to see another set of moves. The finisher also changes depending on where you attack and whether or not you cut off the part.
Speaking of dismemberment, The Surge might have a morbid loot system, but that doesn't stop it from being interesting. Instead of randomly collecting materials, attacking specific locations and dismembering them will give you that piece of armor. So if you need leg parts, start attacking and removing legs and eventually you'll have all you need. Best of all, any newly collected piece will unlock the schematic, allowing that set to be crafted. This is important, since different sets have different skills. For instance, the hazmat legs allow you to stand on poisonous floors and the helmet making it safe to breath toxic air.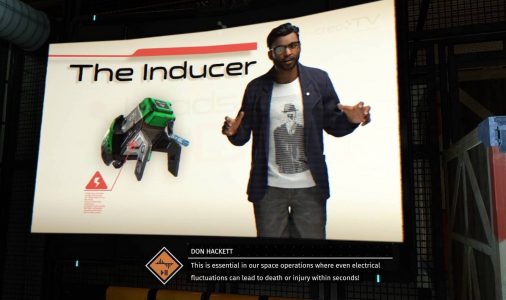 As nice as it sounds on paper, it doesn't do too well in practice. Due to the high amount of resources needed, limited nature of armor uses, low overall stats and the increased amount of time it takes to get something like a body piece, limits the desire to obtaining and leveling multiple sets. It also doesn't help that The Surge can be too mysterious at times.
One of the most welcomed surprises is a full set of gear gives a random bonus. These are things like poison bonuses, better shielding, additional damage and so forth. The downside is that The Surge doesn't seem to reveal these bonuses until you obtain the full set of gear and equip it. So unless you read a guide or craft every set to reveal the bonus, it's a pointless bonus.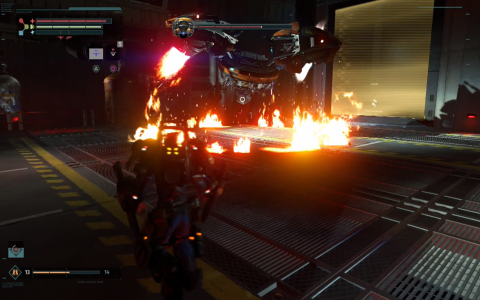 A lot of the implants have similar problems. Outside of practical skills or specific builds, most serve no purpose. There isn't a point of a close to death perk if most enemies will either one shot you or kill you with two hits in rapid succession. There isn't a real need to store energy if you can increase the amount you generate charge the drone. Sure, it's nice to have, but there wasn't a single point where I thought either of those skills and several of the other energy based ones would have a practical purpose.
As mentioned above, The Surge is a soulsborne like game where dying causing Warren to drop scraps, the resource used to level, craft and upgrade equipment, one hit deaths are common and finite resources, so the prospect of a harder, enhanced version is exciting. However, New Game + is a bit of a let down.
Outside of obvious changes, like you can craft higher tier gear from killing the enhanced enemies, the only real difference is new, stronger/more aggressive enemies. Not only can they dodge, heal and have more complex moves, they also have random higher-tier gear. The first problem is that these new enemies are extremely rare, with maybe 12 total added, and their gear, ironically, makes the game easier. Depending on your luck one of two things will happen.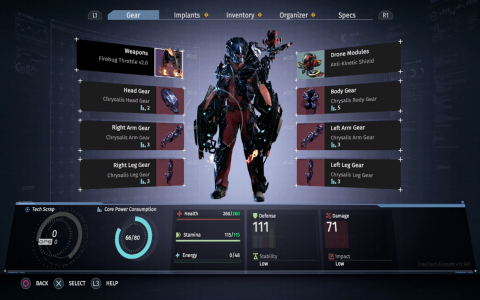 The new enemies will have low-tier gear, making them less threatening. They might be harder to kill than the average enemy, but overall they don't do enough damage to be a serious threat. On the run where I fought low-tier enemies, they might've got more hits in and did more overall damage, but not once did they defeat me. On the runs where I fought enemies with high-tier gear, there were multiple instances where I died, due to taking a single devastating blow. Needless to say, this was fantastic, they posed a legitimate threat and often times forced me to either change my build or be a lot more cautious when attacking. So, what's the issue?
The issue is that, since they have higher-tier gear, they also drop gear at a level that is beyond what should be possible. Thanks to this, I was able to obtain enough IX tier weapon parts to bring my weapon up to IX when enemies were in the VI range. Thanks to X tier parts coming from machines that require a specific level, I got enough parts to bring that IX weapon to X around the midway point. This took a devastating blow to the overall difficulty, with the most notable being The Black Cerberus. Instead of getting two or three shots in, the third shot would always knock him down, allowing for three more hits.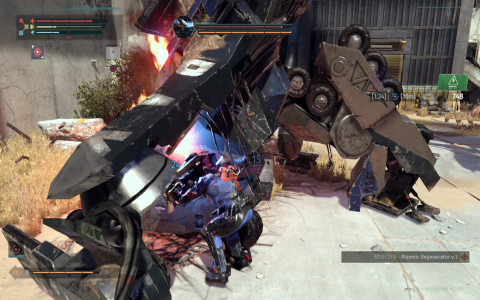 New Game + also allows for additional implant slots and the opportunity to collect all the implants again. Given enough runs, you can boost your health through the roof, heal an absurd amount on special kills and be practically impossible to kill.
Finally, The Surge has some odd glitches and design choices that can make a game like this feel incredibly cheap. On my adventure through New Game + I ran into two very frustrating and annoying glitches. The first is that it removed my left arm and leg armor, causing me to take a massive decrease in defense. It also counted those pieces as used, so they were working against my core power, which is The Surge's level system that determines the armor and perks you can use.  This can, thankfully, be corrected by removing the right armor, backing out and reloading, but it can be easily overlooked and cause a lot of unneeded problems. The other is that my favorite drone was in a permanent state of in-use. Even when I found the drone again in the wild, I was still unable to use it, forcing me to change how I played. Some other annoyances include invisible walls changing enemy trajectories, enemies behaving in a way that makes no sense and some enemies were even able to hit me through a wall.
Verdict
The Surge does an adequate job of tough but fair, though there is still plenty of room to improve. On the first cycle and when the mechanics work, it can be a tense journey, filled with mystery. As for subsequent runs or encountering a glitch, it can be frustrating. No one likes losing to an enemy that couldn't possibly hit you or by something that feels unfair. If you can overlook these shortcomings, along with small enemy pool, reused locations and insistence on fighting in narrow pathways, it's certainly worth looking into it.
[Editor's Note: The Surge was reviewed on PS4 platform. The game was provided to us by the publisher for review purposes.]
The Surge Review

,