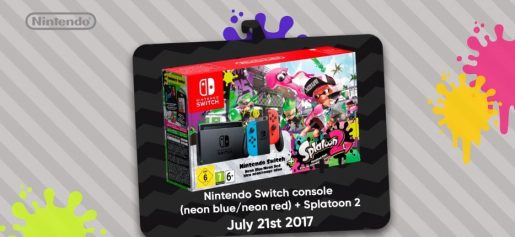 As fans eagerly await the release of Splatoon 2, Nintendo has revealed a bunch of accessories for Europe.
First and foremost, there will be a Splatoon 2 Switch bundle. According to the box art it doesn't come with anything unique, but it will likely cost a little less than the two items separately.
In addition to that, a Splatoon 2 branded case was revealed, along with new Joy-Con colors and Pro Controller design. The Joy-Cons come in neon green and pink, which seem to relate to Callie and Marie's colors. The Pro Controller has similarly colored grips, with the black midsection having splat marks throughout.
While the case and Pro Controller will be available on release, it seems the Joy-Cons will release sometime in the fall.