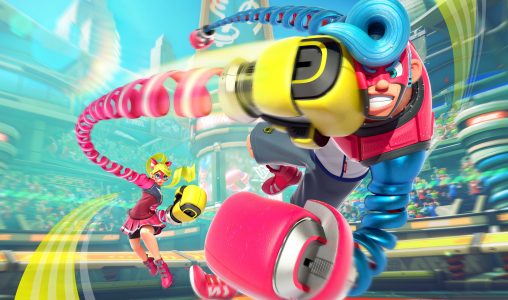 Today's Nintendo direct focused on the upcoming new franchise, ARMS. The direct revealed a couple new characters, along with some exciting new details.
First are the new characters Twintelle, Kid Cobra and Byte and Barq. Twintelle can slow down opponents while charging and has Parasol, Thunderbird and Chilla attributes. Kid Cobra is all about charged attacks and quick dashes. His attributes are Hydra, Salamander and Coolerang. As for Byte and Barq, they're a pair, similar to the Ice Climbers in Super Smash Bros. Barq can distract opponents, while also working as a launchpad for Byte and have a two person special move. Their attributes are Bubb, Cracker and Seekie.
In addition to characters, Grand Prix, Party Match and local/ranked multiplayer was confirmed. Grand Prix is a 10 round mode with different rules, where as Party Match is up to 20 players playing 2 to 4 player matches in their own groups with different modes. Ranked is a simple online mode where winning increases your rank, where as losing decreases it. Local is offline and works with up to eight players with up to eight systems.
Finally, Nintendo confirmed that ARMS will receive fighters, stages and additional arms for free after launch. This is exciting news for anyone who might be interested, but aren't sure what kind of support it will receive.