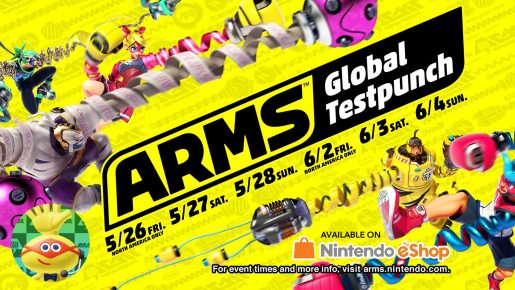 Similar to Splatoon's global test fire, ARMS will receive a global test punch.
The global test punch will start on May 26 and run through May 28. A second chance will begin the following week on June 2 and run until Jun 4.
Those interested can download the program today at 4 p.m. PT/ 7 p.m. ET.