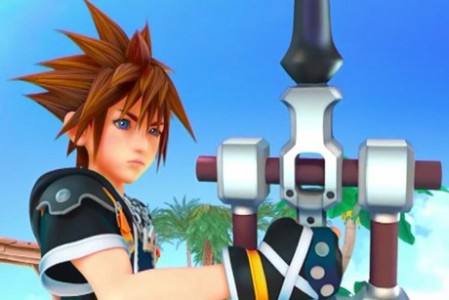 Tetsuya Nomura has spoken briefly about both Final Fantasy 7 Remake and Kingdom Hearts 3. Both games are currently in development but with no release date in sight.
During an interview with Famitsu (via Gematsu), Nomura gave a few more details on both games, As for Kingdom Hearts 3, he said that battle with a huge Heartless in Olympus is called a Rock Troll. It's not a boss battle as it will serve as a "mid-boss".
He then said that the game will have keyblades that have two transformations. This could mean a keyblade can serve as both a tank or shield. Keyblades aren't always just a mix of attack and defense though. He said some keyblades can be a crossbow or even a bazooka.
The information about Final Fantasy 7 Remake is similar to what was posted earlier this week. He basically said there will be some situations where Cloud is able to take cover. He said it adds some realism to the game as Cloud can hide from enemy soldiers and wait for them to walk away. You can even throw a grenade under cover to clear the path.
He then noted that cover is optional and you can just fight enemies head-on. He even said Barret can take cover sometimes too, although he will share more details on that at a later date. The Guard Scorpion fight has also undergone some changes. The map is wider this time around and you can switch between Cloud and Barret. If Cloud is unable to attack with his sword, it will be Barret's turn. He also confirmed that magic and Materia are different skills in this game.