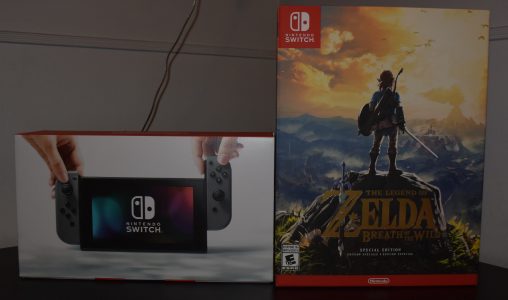 Today the Nintendo Switch released and with it a lot of hype. If you haven't seen what the system comes with or just want to see more pictures of it, here is a quick unboxing of the Nintendo Switch.
The box itself isn't anything special, though it's nice to see Nintendo went on the conservative side. It's quite well designed and gives you an idea of all the neat things the system can do. Even though most will likely sit behind glass and people won't see the side images until they buy, it's still a nice touch.
The box has two levels, with the top being the system and controllers and bottom being cords and other side things. As for the Joy-Cons, they're thinner and lighter than you might think.
Next up is the Switch itself, which is a nice piece of hardware. Nintendo clearly learned from the New 3DS and put the microSD card in a more accessible place. Outside of that, the system feels sturdy and well made.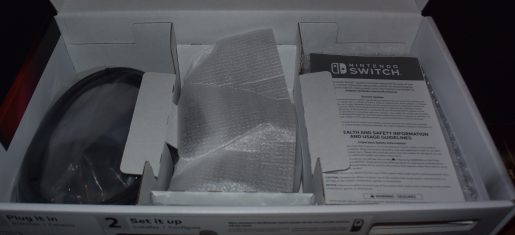 The bottom level is boring things like paper word, cords, the cradle and comfort grip.
There isn't much to the grip besides offering a different way to hold the Joy-Cons. While I haven't used the charging grip or pro, I can say I think that the comfort grip feels better than the two Joy-Cons separately.
Hidden at the top and bottom of the middle part of the box are the wrist straps. Not much to them besides offering a better way to press the top buttons.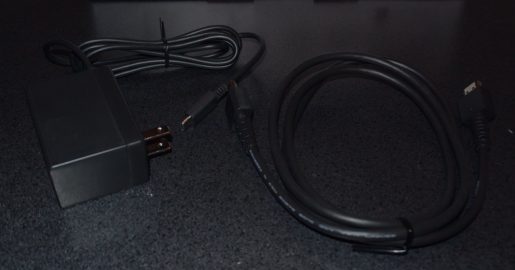 Similar to the Wii U, the Switch comes with a Nintendo branded HDMI cord and AC adapter. Sadly, the adapter is a little on the thick side and you might need to make room on your power strip to accommodate it.
Finally we have the dock. The dock itself isn't particularly complicated, but does an effective job hiding wires and charging the system. Once it's set up you're good to go and have fun with your new Switch.