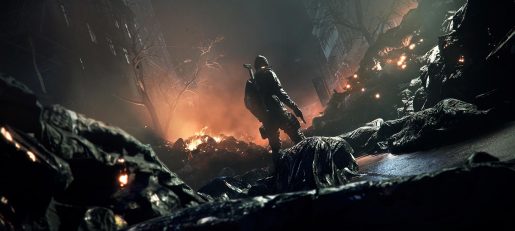 If there was one problem with The Division's various expansions, it would be that they take the game in different directions. Normally, this would be great. The idea of buying DLC and getting multiple different modes/takes on the same game is interesting to say the least, but it doesn't make as much sense in terms of a quasi-MMORPG shooter like Destiny. Instead of expanding on the game by adding new abilities, story and so forth, the expansions focus on their own experiences. Underground added a procedurally generated PVE mode, where as Survival changed everything to add a survival element to the game. In the case of Last Stand, it's a PVP mode.
Last Stand starts by giving the gear you've collected more of a purpose. In Underground it made things easier and made no difference in Survival, where as here it will make you more deadly or increase your ability to survive. Since Last Stand is basically a capture and defend PVP mode thrown in the city you know and love with NPCs lurking around, it also reinforces the importance of teamwork.
Unless you're or your build is that good, the only way to be successful is to stick together and play off what your allies are doing. It isn't uncommon for two groups to engage in conflict, to only have reinforcements sneak in and save the day. This makes it important to pay attention to what is going on, along with using the environment to your advantage. This mode also removes the risk of going rogue, resulting in way more conflict. The downside is, the mode can be a real drag if you're not as skilled or gear as others.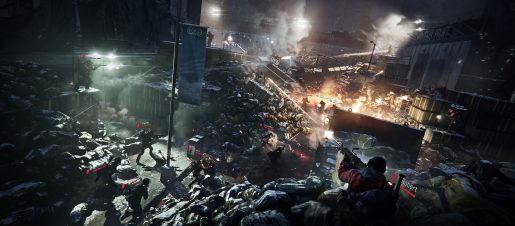 Since this is a PVP mode first and foremost, you need to be able to predict and counter the enemy. If you're not good at using your environment, making the most of mechanics or have a good idea of how to go about attacking, you'll die and you'll die a lot. This isn't too bad, except it can make the mode frustrating. Especially since enemies tend to have a lot of health, attack in teams and can appear anywhere. Don't be surprised if you have the upper hand, someone swoops in and then you die without getting your kill.
The other issue with Last Stand is that it doesn't really stand out. It isn't unique or special to the point where there is much to it besides being a fancy PVP mode. This isn't criticism per se, just that the mode is only going to appeal to those who enjoy this sort of thing. So, unless you're a fan of the dark zone or want to spend a lot of time honing your skills, odds are Last Stand won't be your last stand.