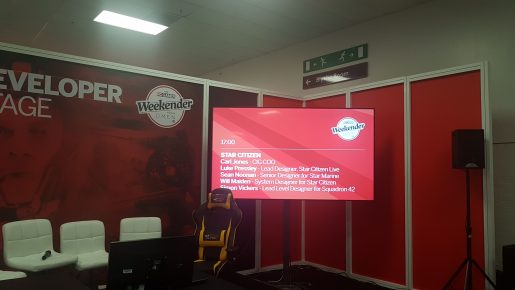 Just Push Start visited the PC Gamers Weekender event in London over the weekend and managed to sit in on a Star Citizen talk.
The panel whom were answering questions from the audience were all members of Cloud Imperium Games' UK office Foundry 42. Five of the foundry 42 team made it to the event: Carl Jones – CIG COO, Luke Pressley – Lead Designer on Star Citizen Live, Sean Noonan – Senior Designer for Star Marine, Will Maiden – System Designer for Star Citizen and Simon Vickers – Lead Level Designer for Squadron 42.
Across the two parts of the questions and answers session a number of great topics were covered including cargo transportation, missions in Squadron 42 and planet-side FPS maps.
The team were pretty honest with the audience including mentioning competitor titles and how they have effected the games development.