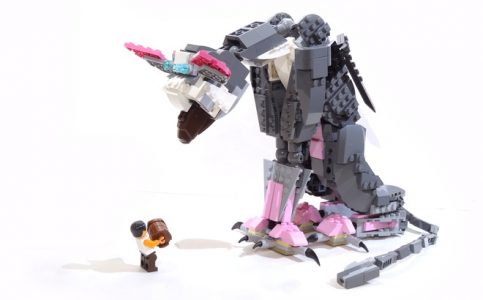 LEGO is one of the biggest toy companies in the world and they have licenses for a lot of things. One person is hoping to pitch an idea for them to make LEGO based on The Last Guardian.
A user by the name of MProtagonist created a The Last Guardian LEGO set of his own and it looks pretty cool. His ideas can be seen on the website LEGO Ideas. If there is enough supporters, LEGO may be willing to make this a reality.
As you can see, he has made a LEGO version of Trico and the young boy from the game. Trico will be around 25 to 30 cm in height. The set will just have the boy and Trico as adding in a tower might be too expensive.
If you don't think this will be successful, LEGO Ideas has approved of other ideas in the past. Many people wanted to see LEGO sets based on the popular Ghostbusters franchise and we eventually received them a few years ago.
Whether or not this set will be successful depends on both LEGO and Sony. It also depends if there will be enough demand for the toy too. Would you like this to become a reality?