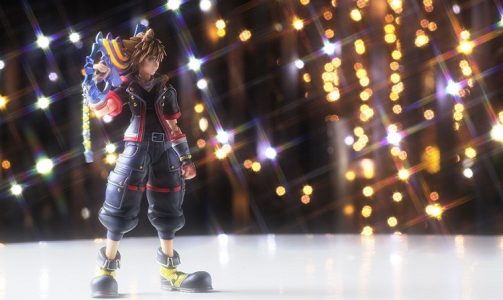 Square Enix has now announced that a 6 inch figure of Sora from Kingdom Hearts 3 is now available for you to pre-order. The toy is expected to be released sometime in the month of August 2017.
You can currently pre-order the 6 inch toy of Sora from Kingdom Hearts 3 via the Square Enix store. It has a recommended price of $69.99. To avoid people scalping/reselling the toy, only two figures are available for you to purchase.
The Sora toy is fully posable as it has lots of articulation. He comes with a keyblade as well as a display stand. Not to mention there are interchangeable hands and face parts so you can pose more dramatic scenes.
There' still no release date for the actual game yet. All we know is that it will be released for the PS4 and Xbox One consoles. Square Enix should hopefully reveal new info to us sometime later this year.