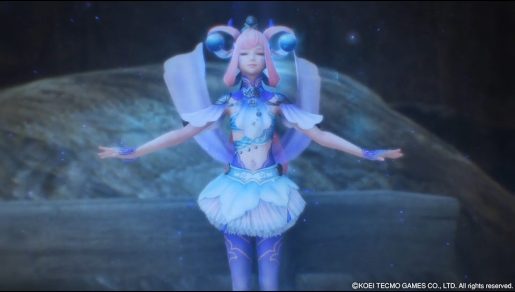 Dynasty Warriors: Godseekers might not be a hard game, but it can be a long and tedious, especially if you go about it the wrong way. This guide will give you some tips and tricks to make the battles a little shorter and maximize your time on the battlefield. Not to mention prevent easily avoidable failures.
Pay attention to objectives
More often than not, if you lose a battle, it's due to failing one of the objectives. These can be frustrating, especially ones that require you to steamroll everything just to have a remote possibility of winning, but they can also make things easier. This is largely due to how the stage will progress. Often times, if the stage looks too easy, finishing the first objective will cause another one to appear. In some cases, if you weren't protecting someone or have a bad formation, you'll lose or be at a real disadvantage.
In other cases, some levels are just easier if you take the enemy head on. On a couple stages I was able to finish them in one or two turns because I rushed the target without bothering with the side enemies. This tactic can be difficult, especially if you get enough enemies to attack you, but it's helpful if you just want to progress/finish the level.
Abuse the Synchro Mode
One of the easiest ways to overpower the enemy or get a bunch of experience is to exploit the synchro mode system. This is done by filling the meter and moving allies to specific spots so you can activate it with the most efficiency. The two best tips I can give you is to look at enemy formations and don't sync everyone at once.
For formations, even if you can only get two or three allies to synchronize, it will be worth it if one of them can make it to a large group of enemies and deliver the final attack. I've found several stages where I was able to synchronize with two characters, kill two or three enemies and then take out nine more with the final blast. Doing this will also give you a massive boost, potentially refilling your synchro gauge.
Depending on how smart you play and the enemies layout, it's entirely possible to do three of these in a single turn. This is done by having an ally move/attack, synchronizing with them and then have new allies synchronize with the allies that have already moved. It will take some time to master, but can be devastating if done correctly.
Reforge is your friend
Throughout your adventure you'll get various weapons that have percentage perks. The nice thing about reforging your weapon is that you can apply these bonuses to a single weapon. The important thing to remember is when you reforge a weapon using the same skill, the total amount is added together. So if you have health 12 percent and apply it to an 8 percent weapon, the perk will now be 20 percent. Every skill has a cap, but this is a great way to build up your defenses before a hard battle.
Don't be afraid of higher difficulties
Unlike most games, difficulty doesn't affect level, so if you out level something, you might as well do it on hard. By doing this you'll receive additional items as a bonus, making it worthwhile in the long run.
Make Use of the Skill Board
In addition to decking out your weapons and giving characters items, make sure to constantly look at the skill board. There you can boost experience gain, increase your stats and even gain more useful powers and abilities. Sure it won't be game changing in the short run, but in the long run it can make a massive difference.