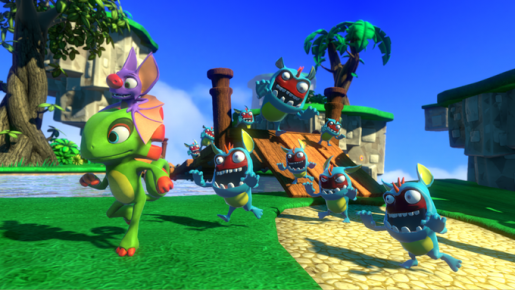 Yooka Laylee has finally turned gold just over two months until the game is set to be released this April. This is good news for all the Kickstarter backers.
Playtonic announced that Yooka Laylee has turned gold on their official website. The game's development has finished 21 months after the game was first put onto Kickstarter.
Going gold basically means that the game won't suffer any more delays in development so the release date is final. The release date for the game is April 11th, 2017. It will be available on PC, Xbox One and PS4. A Switch version is coming out later in the year.
People who backed the game on Kickstarter will be happy too. Some games put on Kickstarter don't even get finished and backers sometimes lose their money. Thankfully Playtonic has managed to finish their game so everyone who backed it should get a copy of it or other bonuses.