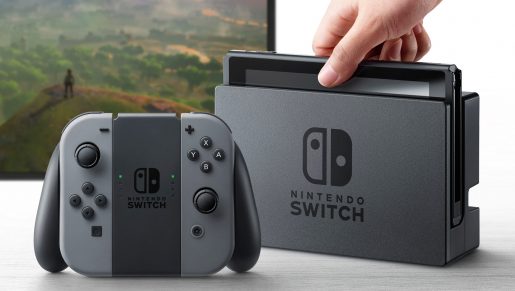 When I was a kid I strongly supported Sega. I don't know if it was advertising, a desire to play a certain game, the fact my best friend had Nintendo systems or something else entirely, but I like to believe it was due to their systems being ahead of their time. While other consoles are trying different things, such as Sony and VR, I found myself enticed by the idea of the Switch.
Having been a day one supporter of the Wii U, along with covering almost every major game for the Wii U, I quite aware of the potential the system had. Unfortunately, things didn't quite work out for the Wii U, but things were looking bright for the Switch. With rumors of enhanced ports, sequels to popular franchises, a new take on the gamepad and more, there was plenty to be excited for. That is, until Nintendo formally revealed the system.
While the presentation wasn't bad, though the translators could've had more excitement in their voices, it turned the Nintendo Switch to a day one buy for me, to even questionable at $150, which is a serious problem.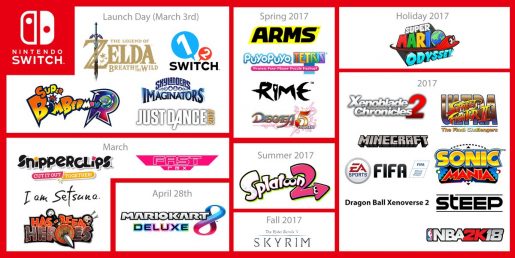 If there is one issue with the Switch, it's that the launch sounds messy and the future isn't that bright. At the time of this article there are five known launch titles for the Switch, with four more in the first month and an additional one at the end of the following month. This is not the brightest picture, especially since the strongest title, The Legend of Zelda: Breath of the Wild, will release on the Wii U the same day.
This leaves 1 2 Switch, Skylanders Imaginators, Just Dance 2017 and Super Bomberman R to sell the system at launch, none of which speak to the hardcore gamers likely to buy the system at release. The remaining titles, Snipperclips, Fast RMX, I am Setsuno and Has Been Heroes, suffer from the same problem, making Mario Kart 8 Deluxe the only heavy hitter.
Needless to say, the idea that the most interesting title appearing on the previous generation console, with the next most exciting title, which releases roughly two months after launch, being an improved port, is hardly enticing. However, the real issue isn't the quality of the launch window, but how this will shape peoples' views of the system.