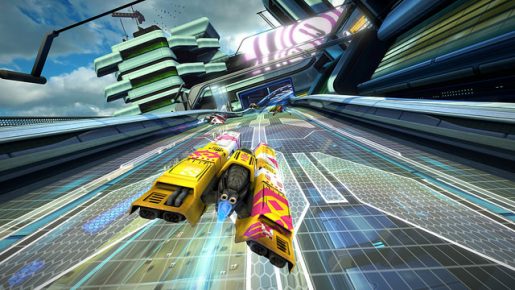 Those who want to experience WipEout on the PlayStation 4 are in luck, since Sony revealed WipEout Omega Collection at the PlayStation Experience.
WipEout Omega Collection brings together content from WipEout HD, Fury and the 2048. This includes Zone, Tournament, Speed Lap, Time Trial and Single Race from HD, Zone Battle, Eliminator and Detonator from Fury and Career Mode from 2048.
All three titles will also have PlayStation 4 Pro support, offering 4K  and HDR support, running at a targeted 60 frames per second.
Expect more news about WipEout Omega Collection in the coming months.