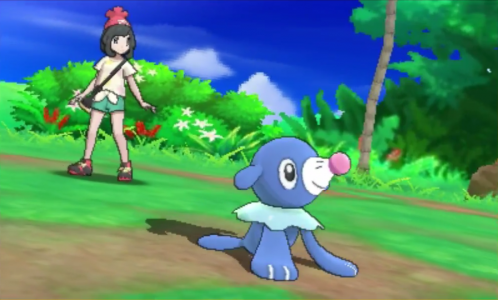 Similar to previous games, Pokemon Sun and Moon has a number of weird and tricky evolution requirements. To help you on your adventure, we compiled a list of them all below.
Special Evolution Requirements
Charjabug will only evolve into Vikavolt if you're at or above level 20 and level in Vast Poni Canyon.
Only female Salandit's evolve into Salazzle.
Tasreena will evolve into Steenee when it learns the skill Stomp.
Fomantis and Yungoos will only evolve if they level during the day.
Crabwaler becomes Crabominable when you gain a level in the Mount Lanakila area.
Type: Null, Pichu and Meowth evolve by raising their happiness.
Cubone and Rattata only evolve at night.
Eevee
Since Eevee has so many different forms, we wanted to create a special section to avoid confusion.
Jolteon: Thunder Stone
Vaporeon: Water Stone
Flareon: Fire Stone
Espeon: Happiness level
Umbreon: Level at night
Sylveon: Give Eevee a fairy move (Baby-Doll Eyes or Charm) and raise its happiness.
Leafeon: Go to the Lush Jungle with Eevee in your party and interact with the moss covered rock. After this, defeat enemies until Eevee evolves.
Glaceon: Go to the Pokemon League and interact with the ice covered rock. After this, defeat enemies until Eevee evolves.