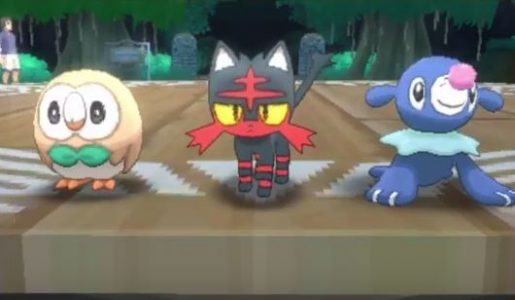 In Pokemon Sun and Pokemon Moon, majority of the Pokemon in Alola Island can be captured in the wild while others can be acquired through talking to a NPC and getting it as a gift.
Aside from the three starter Pokemon that you get from Kahuna Hala, there are approximately four Pokemon (we'll update this article as we uncover more) that you can get in Alola through gifts and luckily, they aren't that hard to obtain. Below is the step by step guide on how to get them:
Pokemon Sun & Moon Guide
Eevee
You can get the cute and fluffy Eevee in Paniola Ranch. The first time you go to the Pokemon Nursery, you will be given an egg that will eventually hatch into an Eevee.
Aerodactyle
As soon as you reach the Seafolk Village, speak to the Ace Trainer located in the Huntail boat and she will give you an Aerodactyl.
Null
Find Gladion in the Conservation Area of Aether Paradise after stopping Lusamine's plan and rescued her from the Ultra Space. As a thanks for helping Gladion, she will give you Null and an item that evolves it into Silvally.
Porygon
Following the defeat of Lusamine and stopping the Aether Foundation, go to Aether House in Route 15 and find an employee in the back room who will give you a Porygon.