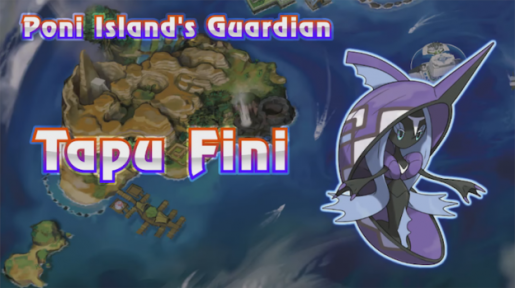 In Pokemon Sun and Moon, there are four guardians that reside in the islands ruins that you can later catch. While catching them is no easy task, as they're legendary pokemon, but there are some conditions required to find these pokemon.
How to Unlock
To unlock the four guardians you need to first complete the main story, which requires you to defeat the Elite 4. After this there will be a party thrown for you and Lillie will suggest going to the Ruins of Conflict. After making a wish at the pedestal you'll be challenged by Tapu Koko. During this fight you can either catch him or defeat him to progress.
Upon completing the fight, you'll have the ability to fight the guardians if you visit their respective temples.
Locations
Iki Town – Ruins of Conflict: Tapu Koko
Akala Island – Ruins of Life: Tapu Lele
Ula'ula Island – Ruins of Abundance: Tapu Bulu
Poni Island – Ruins of Hope: Tapu Fini
Even though you can fly to all these locations, odds are you'll only find the Ruins of Hope, Conflict and Life if you stick to the story. The Ruins of Abundance is located on Ula'ula Island, just north of Haina Desert. To get there you'll need to head to Route 13, go north through the desert and then you'll find the Ruins of Abundance.
Like the original encounter in the Ruins of Conflict, you need to approach the statue and interact with it to trigger the fight.
Things to Keep in Mind
Since all four of these Pokemon are legendary, make sure you bring a lot of Pokeballs, save and do everything in your power to increase your chances. Trust me, their capture rate is very low. If you do happen to accidentally defeat them and didn't save, you can get a rematch. Some people have indicated this requires you to defeat the Elite 4 again, though I was able to leave and then challenge them again without bothering with the Elite 4. If you need to go down this route I strongly suggest leaving that island and then return to the location to see if you can fight them.