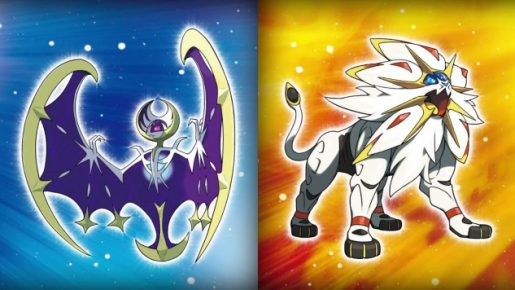 One of the most exciting experiences in a Pokemon game is catching the advertised legendary. This experience is usually at the end of the game, which is more or less true for Pokemon Sun and Moon, but still something to look forward to. With this in mind, this guide will tell you when you can capture Solgaleo (Sun) and Lunala (Moon).
Warning: Spoilers
Towards the end of the game, certain things happen and you eventually have a climatic showdown. Following this fight you'll have the opportunity to catch Solgaleo or Lunala. Doing this is part of the story and is required to progress to the next stage, fighting the elite four.
Even though this is a fight you can't avoid and needs to end in a capture, there is good news, the capture rate is very high and you're free to defeat the Pokemon. Defeating them will award experience and then you can choose to fight them again. There is no luck, no need to save and best of all, no need to waste your master ball.