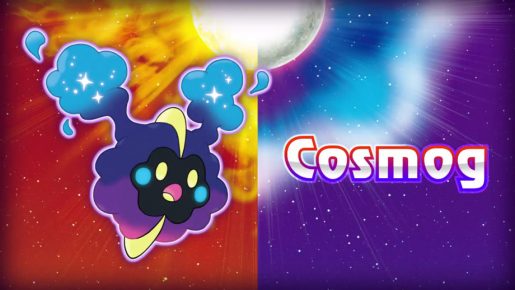 In Pokemon Sun and Moon , it is possible to capture another mascot (the one on the box art) legendary pokemon by obtaining Cosmog. While this is easy to do, the set up is a little difficult and has a couple of conditions.
Conditions
Have completed the game.
It's either day if you have Moon or night if you have Sun.
The mascot pokemon in your party.
How to Get Cosmog
To get Cosmog, simply return to either the Lake of the Sunne or Moone and walk up the stairs. There you'll see a portal and the option to interact with it. If you meet the three conditions above, the portal will warp you to another world at a different time. This track can also be used to get around the Zygarde time requirements, by allowing you to warp from day to night and vice versa.
In the other world you want to head to Ula'ula Meadow and make your way to the temple. You should see a brief cutscene showing the two legendary pokemon and then Cosmog will appear. Simply talk to him to recruit him to your party. After this you can continue interacting with this world or use the portal to return to your normal world.