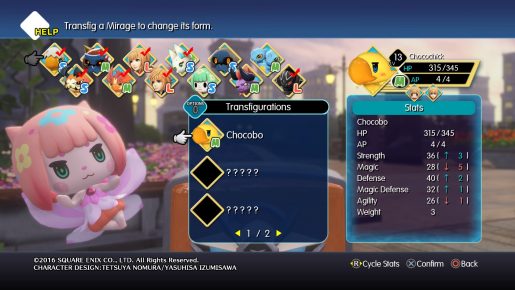 From the plethora of Mirages that you can imprism in World of Final Fantasy, several of them have the ability to transfig, aka evolve, into a much more powerful Mirage.
Similar to Pokemon, evolving a Mirage is quite easy and involves getting them at a certain level. Also, you must also unlock them through the Mirage Board. By looking at the Mirage Board, you can see that a transfig option is available at the farthest right. Go to that specific panel and you'll see the conditions. Sometimes, the conditions require you to reach a certain level while there are times you need to have a certain prism first.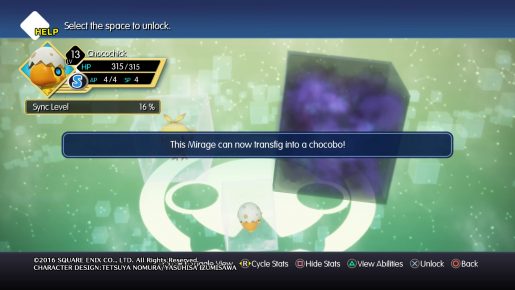 Assuming you have reached the certain level and have unlocked the panel for Transfig, it is now time to evolve that Mirage. Go to the Prism Case located at any save point or through Serafie in Nine Wood Tails. Select the specific Mirage that is ready to transfig and press the OPTIONS button. Click the next-level of Mirage that you can evolve to and viola!
Please note that once your Mirage has transfig, it will gain new skills and a new Mirage Board.