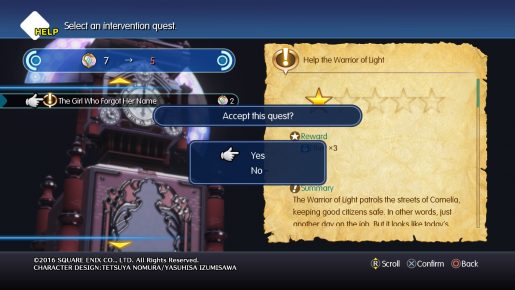 Assuming you have finished World of Final Fantasy already and wanting to do more, there are several post-game dungeons that await you.
Getting access to the EX dungeons requires some effort as you will need to do a series of quests. Here are the steps on how to unlock the EX dungeons:
1. One of the key requirements in unlocking the EX dungeons is to complete all Intervention Quests at the Girls' Tearoom. Make sure you have enough Arma gems to unlock them all.
2. Once you've completed all possible Intervention quests, talk to Serafie just before you fight the Exnine Knights (final battle).
3. After the defeat of the boss, let the credits roll and an extra cutscene will play out
4. When it's over, save your progress
5. Go back to the Girl's Tea Room and doors that allows you to access the bonus dungeons appear
Upon reaching the dungeons, your main goal is to reach the fourth floor and defeat challenging bosses.