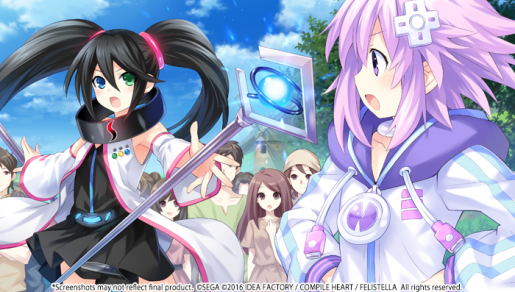 Like all Neptunia games, Superdimension Neptune VS Sega Hard Girls has multiple endings. While none of them are well hidden, this guide is to help people wanting to see it all do so without missing anything important along the way.
Editors Note: Only the bad ending is missable and pretty much requires New Game + to achieve,
Good Ending
Odds are the first ending you'll unlock is the "good" ending. This is done by electing to do the Time Eater event and emerging victorious. It can be performed at any time and should be possible at level 50 or so. Upon winning you can roll back time and continue forward to unlock the true ending.
True End
The only condition for unlocking the true ending is to complete all the quests that involve history. This means you don't need both skill slots, third subclass or the ultimate weapons, but you do need to fix all the relationships in the past. Naturally this is impossible to miss if you keep doing missions. This boss can be defeated at level 60 or so.
Bad End
Unlike the previous endings, the bad ending is unlocked by beating the Time Eater the first time you meet him. This is a task that requires a really powerful team, something in the level 80 range, and should only be attempted in New Game +. Thankfully it isn't too bad, especially if you delay for as long as possible and focus on the highest star missions, but it shouldn't be too bad if you go in at level 99.