Roguelike games get a lot of mileage from their extreme difficulty and emphasis on making the most of what you have. They typically work best for action games, such as Enter the Gungeon, because they're simpler and the more dynamic approach can often be countered by skill. In the case of Darkest Dungeon the same concepts are applied to an RPG. With tons of mechanics, multiple classes, a new experience waiting behind every door and so much more, is Darkest Dungeon a must have or is it a confusing mess you should avoid?
Darkest Dungeon tells a simple story with a bittersweet ending. Basically a portal to another world is found, heroes are called to venture into that place and banish the evil there and all this leads to a quest to eventually stop the evil. It isn't much, but it's more than enough to start an adventure and justify your many adventures, attempts and losses.
At its core Darkest Dungeon is committed to a negative outlook on the world. From the start you're outright told heroes will fall and people will pay the price. It's almost impossible to navigate dungeons without something bad happening to you, getting a negative trait, getting stressed out and a number of other things, with your primary goal being management.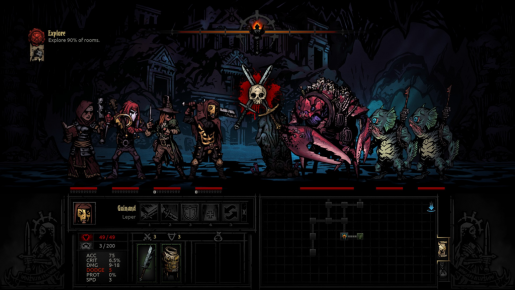 Before every mission you're given an overview of what you need to do. You start by selecting the heroes you think are best suited to the task and then purchase supplies to aid you. None of them are useless, though certain ones are situational. Like a shovel can help you take out an obstacle, though there is no guarantee you'll run into one or only one. But there are also invaluable items like torches and provisions.
The average stage is designed around choices. You'll run into traps, curious objects and various enemies. Your goal is to choose wisely. Like certain objectives have a better chance of rewarding than punishing, offer distinct advantages that might outweigh the risk, which is also true for enemies.
Even though there is a lot of negativity in Darkest Dungeon, it isn't devoid of hope either. Occasionally when a character gets stressed to the breaking point they will become courageous. So instead of gaining an attribute that hurts the team they will instead help it. These are fairly uncommon, but add some fun to a system build around risks.
After finishing or leaving a mission you can pay for them to relieve stress at one of the various shops. Different characters/skills will do better or worse at specific locations, so you need to pay attention. You'll also gain new heroes that contain different quirks, skills, abilities and perks. The idea is to constantly swap characters and overcome the challenges that lay before you.
This can be especially difficult during combat. The combat system is based off each character having four attacks, including buffs, debuffs, AoE and normal attacks, which you need to use to successfully defeat foes. Unlike most games, the enemies in Darkest Dungeon will often make moves that lower the effectiveness of certain heroes.
Say you have a character that can only hit enemies if they're in the first two rows, you might see that character get hit with something that moves then to the third row. Other characters have attacks that only work at certain ranges, along with other moves that might aid you more in combat. Perhaps the best or maybe the worst thing is that sometimes luck won't be on your side. With victory in sight a slime might spawn another enemy to fight or you receive so much stress that completing the task is simply not possible. These elements make the combat system both a delight and frustrating.
While Darkest Dungeon has a lot to offer, it can be overwhelming. There are a lot of heroes, quirks and elements to manage and it is easy to overlook one or feel like too much is going on. Even the skills alone are vast, with different characters and classes having access or needing certain ones unlocked to proceed. This gets better with time, but don't expect it to make sense at first.
Arguably the biggest problem with Darkest Dungeon is that it feels like a PC game. The controls, set up and design feel like make more sense on a PC than a console, resulting in some awkward controls. This go away as you get use to them, but it was a poor choice all the same.
Verdict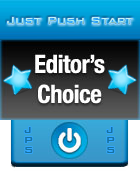 Between the PC controls, countless mechanics and overall negative outlook, it can be difficult to get into Darkest Dungeon. However, those who invest the time are likely to see it pay off. Beyond its core mechanics is a game filled with spooky visuals, unique gameplay mechanics and enough depth to make RPG fans happy. Odds are it will also make you quite frustrated, but the pain is more than worth it for a game that tests your planning and tactical skills.
[Editor's Note: Darkest Dungeon was reviewed on PS4 platform. The game was provided to us by the publisher for review purposes.]