Idea Factory/Compile Heart have done a good job of branching out. Instead of sticking with one style they know really well, they keep releasing different kinds of RPGs. So the move to a dungeon crawler was both expected and unexpected. Despite it being a type of RPG, the logic behind it is quite different, making it quite interesting. However, given their track record, will MeiQ: Labyrinth of Death impress fans or should they stick to what they know best?
MeiQ: Labyrinth of Death is your usual Compile Heart/Idea Factory RPG story. There are various girls, each one is little more than a trope and the majority of the story is told though character interactions, with the plot guiding the gameplay or justifying the adventure. In this case you're clearing towers to get a blessing that can ultimately lead to your character's wish being fulfilled. There isn't much to the story, until you invest a fair amount of time, with the story itself following predictable plot beats.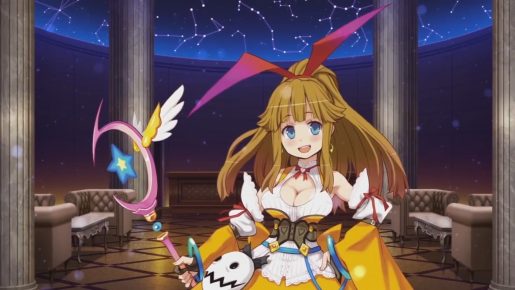 Like most of these games, MeiQ: Labyrinth of Death is best when the characters interact with one another. You can start to see their personalities, quirks and other silly things that prove to be entertaining. This is especially true for those who track down the hidden events, which focus less on the plot and the other character's knowledge, style or love of spinning in circles.
Beyond the story you have a fairly bland dungeon crawler. You start with one girl and her mechanical sidekick, who do battle against various monsters. The monsters themselves are pretty forgettable, with the robot being limited to utilizing whatever equipment you buy, discover or create. For most this will be the same one or two attacks for a fairly long amount of time.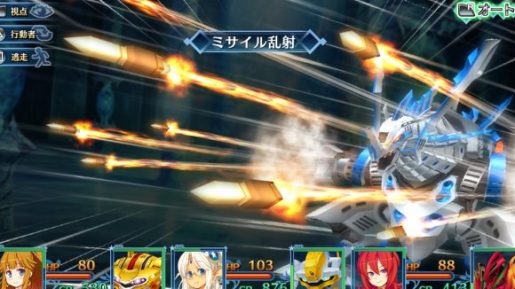 The dungeons themselves aren't that interesting either. Most places feel exactly the same, with the layout being a little different between each floor. For instance, the first floor you'll see the same wall for roughly 80 percent of the floor, making the whole experience fairly forgettable. To make matters worse, MeiQ: Labyrinth of Death asks for an investment before it starts to get going.
Instead of offering a lot of choices at the start, you'll need to do some of the first dungeon to even use the shop and blacksmith areas, with it being the barest of minimal until you actually clear the first dungeon. Throughout your first dungeon you'll be introduced to new mechanics and deeper elements, but, much like Neptunia, these mechanics feel highly optional. Usually you can, provided you have the damage numbers, go through the whole game using the same couple of attacks without ever utilizing elements or mastering equips. In some ways this is sad, but in others it really is par for the course.
Verdict
Between the same backgrounds, two or three attacks and lack of need to master the mechanics, MeiQ: Labyrinth of Death makes it hard to get into. As you progress the systems get better, yes, but the game itself feels like it's little more than a budget title with cute anime girls, mostly because it pretty much is a budget title with cute anime girls. For some this might be enough and sure to be enjoyable for those who like Neptunia and similar experience, but for anyone looking for a halfway decent RPG, deep storyline or even variety, you're going to want to look elsewhere. Especially since MeiQ: Labyrinth of Death seems to know what it is and is okay with not striving to be anything more than a forgettable RPG with cute girls that you may or may not remember.
[Editor's Note: MeiQ: Labyrinth of Death was reviewed on PS Vita platform. The game was provided to us by the publisher for review purposes.]
MeiQ: Labyrinth of Death Review

,