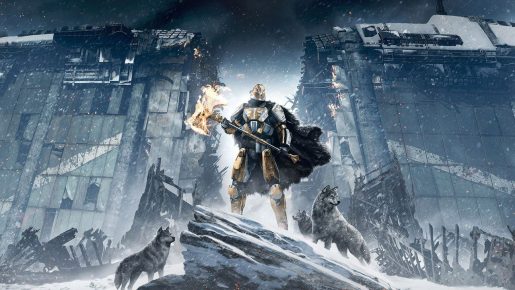 As the raids have progressed, Destiny has moved from some mechanics to DPS checks and back to mechanics. This makes Wrath of the Machine an accessible raid, but also one that is incredibly frustrating. Instead of having to improve your aim, change your loadout or go about things differently, you need to instead juggle a number of mechanics and elements to come out victorious. It sounds harder than it actually is, but learning the elements is a completely different story. To help you with this, here is a guide to the latest raid.
Tips/advice
Try to get at least two Hunters and one Titan. As long as you have these three you should be fine.
The final fight is at 380 light, meaning those at or below 360 are at a huge disadvantage.
Coordination is more important than level/build.
I strongly suggest swords (Razelighter) for most of the raid.
The fourth section of the raid has an artifact drop.
Finally, remember that this is, for the vast majority of players, a new experience. The mechanics come with time and often times misunderstandings come from people doing the wrong thing or being too quick to judge. Not only does it make the atmosphere tense for those around you, it quickly lowers morale.
Try to focus on the good things, look for progress and if no progress is being made, simply find another group.
Opening the Gate
The first section is more or less a tutorial of what to expect from the raid. There are three positions, a bunch of lights and a boss. The goal here is to have three people get the lights, run to one of the three areas and activate the discharge prompt. To do this you should assign one person to defend each point and another to grab the charge. Once they're all fully charged bombs will appear and you can throw them at the boss.
Depending on aim and a number of other factors you'll be able to damage him or potentially bring him close to defeat. Before you win the fight he will run and the raid begins.