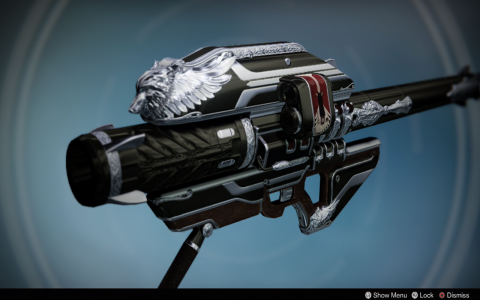 If you know anything about Destiny, then you likely know that the community has an off fascination with the Gjallarhorn exotic weapon. This was largely due to it being the most powerful weapon in the game, a title and perception that resulted in it being left behind in year two. With the announcement of Destiny: Rise of Iron, Bungie brought it back in a big way by not only adding it, but making it a quest weapon anyone can get. Since many want to get their hands on this weapon as soon as possible, we made a quick guide explaining how to unlock it.
Getting the quest
To get the quest you simply need to unlock the Rise of Iron moment of triumph book. Doing this will unlock the quest, though you can't start the quest until you beat the story.
Doing the quest
Upon finishing the story you need to patrol the Plaguelands and make your way to the Archon's forge. There you need to find a a survey patrol beacon. If you don't see one (pictured above), head to orbit and try again until you find one. From there complete the survey, which requires a key from a Brood Mother (special major tier wizard) and then continue to the next step.
From there you'll be asked to find Iron Medallions across the Plaguelands. To help you do this, simply follow the video below. It goes grabs them in order from where you spawn and then follows the left path.
Completing this will unlock a new mission, which is fairly rough. I suggest taking a friend in there, but if you play smart and don't mind a wipe or two, you can complete it on your own.
After this you'll be asked to find SIVA Clusters. These count retroactively and are fairly easy to find, but if you can't find five you can follow the video below. It goes to the three main places of The Walls Come Down mission and will complete your quest. Please note, to save on time I grabbed the second fragment first and the first fragment second. You should head to the ship before grabbing the one by the door you need to exit.

For the final part you need to complete another mission that I also suggest you grab a friend for. There are a lot of enemies to kill and it's very easy to die and have to restart. Halfway through the mission you get the Gjallarhorn and the remainder of it is just showing enemies who's boss with it.