The idea to combine a complex rhythm game with elaborate videos was an interesting choice, but one that proved successful for Project Diva. Since then the series has really evolved to incorporate deeper mechanics, RPG mechanics and so much more. So naturally when the Hatsune Miku: Project Diva X was announced for the PlayStation 4, it was exciting news. With more powerful tools to work with, better graphics and multiple titles in the series, there are many reasons to be hopeful. The only question is; will Project Diva X step up or will it stick to what it knows?
Before you can freely play the songs and experience all that Hatsune Miku: Project Diva X has to offer, you have to finish the story mode. The story itself is little more than the singers needing help to sing, so you have to clear all the songs in order to help them. There isn't much to the story, outside of a couple of notable interactions and something you can freely skip if you just want to play the game. The only downside is that you'll have to invest a lot of time in this mode if you want to experience all that Hatsune Miku: Project Diva X has to offer.
The final songs are behind a massive grind wall that basically require you to beat every song a number of times and a multitude of different ways. These include different difficulties, modifiers and so forth. The requirements to complete them become increasingly harder to achieve, making it a slog for newcomers looking to do them all or anyone looking to do every song. Thankfully, the gameplay is as wonderful as ever.
Like previous installments you play by pressing specific inputs that appear on the screen. Every input is colored and shaped like the corresponding button, so if you see an X, it will look like an X and is colored blue like it's on the DualShock 4. Inputs that require you to press them on both sides are colored and shaped like the direction you need to input, with long presses having a trial and star inputs indicating a thumbstick or touchscreen entry. With the exception of stars, which I found to be dodgy with a thumbstick, it's generally a solid experience that is accessible to all.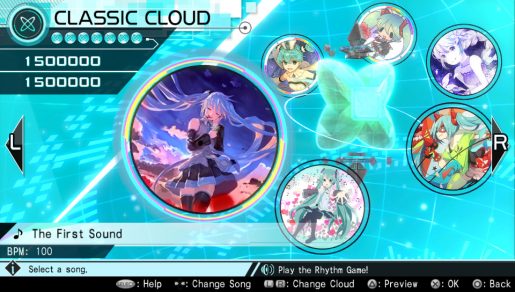 Arguably the best feature in Hatsune Miku: Project Diva X is how it tries to accommodate everyone. The difference between easy, normal, hard and extreme isn't just speed or the number of inputs, but the complexity of the patterns. Easy generally sticks to basic inputs that alternate between two choices, with normal offering a similar experience, but with more dual inputs, long presses, swipes and so forth. From there hard adds another input and extreme will put your skills to the test throwing everything at you at once. The only flaw is that the difference between easy, normal and hard isn't anywhere near as vast as hard and extreme.
In addition to catering to people of all skill levels, you can modify every song to be easier or harder. Like you can remove dual inputs, increase the margin of error on inputs or swap stars to the triggers. None of these remove the difficulty, with the increased margin of error being a great tool to practice and improve on songs giving you trouble. If you're just looking for thrills, you can make inputs appear later, smaller, increase the speed and a number of other changes that will give you a run for your money. These modifiers also help make the gameplay feel fresh after you've seen the same, albeit amusing or exciting, dance routine twenty of thirty times.
Hatsune Miku: Project Diva X also features a wide array of costumes and styles to give you plenty to play along with. Featuring costumes across a number of games, notable looks and other well known looks, you'll have plenty to play along with. Especially once you start to unlock accessories and other tools to further personalize your dancers. Seriously, the amount of choice is staggering. With this being said, the fact costumes and accessories have perks and other benefits for using specific ones over your favorite can be a little disappointing.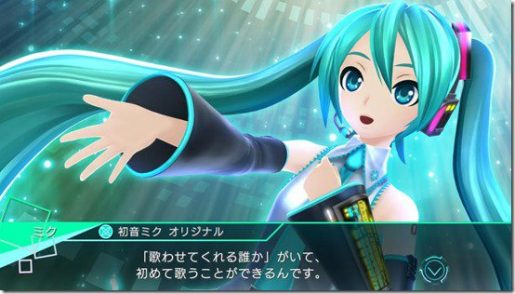 The main problem with Hatsune Miku: Project Diva X is that there is very little to do. Outside of costumes, story and free play, you have an editor mode, picture mode and the ability to give characters' gifts. There is nothing particularly exciting here, which is a shame when you compare Project Diva X to some of the more recent Taiko no Tatsujin games.
Verdict
In the end, Hatsune Miku: Project Diva X is exactly what you'd expect from the series. While there is nothing wrong with sticking with what works or investing in new ideas, it does make the experience a little underwhelming. However, the excellent gameplay, dances, costume selection and accessibility more than make up for this. So if you're looking for a rhythm game with cute characters dancing and plenty of customization, you're sure to enjoy Hatsune Miku: Project Diva X.
[Editor's Note: Hatsune Miku: Project Diva X was reviewed on PS4 platform. The game was provided to us by the publisher for review purposes.]
Hatsune Miku: Project Diva X Review

,