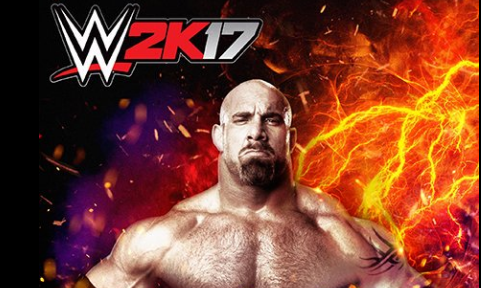 Former WWE and WCW star, Goldberg, was at Gamescom 2016 recently and he had a chance to talk briefly about the new WWE 2K17 video game.
Goldberg says it's pretty cool that he's in the game because it allows him to beat up a lot of guys that he hasn't been in the ring with before. He says it would be cool to do it in real life, but the video game allows him to live out the fantasy.
Goldberg also said that he should have been on the cover for WWE 2K17 and not Brock Lesnar, He then said the game is far superior to all of the other games that have been released in the past. He says the game has better graphics, backstage fights, new arenas and new characters.
He wasn't allowed to say if the game has a secret achievement if you win 173 matches in a row. Outside of the game, Goldberg is unsure if he will be back. It's up to WWE to decide that. The game will be out for the PS4, Xbox One, PS3 and Xbox 360 on October 11th, 2016.