The Division's launch was a mess. Loot was way too rare, almost nothing felt rewarding, there was practically no post game, dark zone was absurdly punishing and there was little to be excited for besides the upcoming incursion, which also turned out to be pretty disappointing. Months later The Division has changed a lot, including daily challenges, better drop rates, set pieces and other nice things, but will the first expansion add a lot to the game or just be a tedious waste of time?
The Underground expansion is essentially a new mode that makes farming more palatable. Instead of doing a specific mission at a certain difficulty, you can basically create your own mission. You start by selecting between one, two or three phases, followed by a difficulty and then additional difficulty modifiers. All these things are unlocked as you progress through the underground, offering additional loot, experience or what have you.
The missions themselves are randomly generated and reset if you wipe. So if you get to the end and die to the boss, you have to create a new mission and restart. As for the generation, well, they're different enough to make it feel different from farming, though it didn't take long to notice areas repeating. However, the real appear here is loot.
Killing a boss, difficulty modifiers and even leveling rewards you with a high-end piece of gear or better. So if you're still looking for something or just want to farm, this mode is an exciting way to do it, with the only issue being progression.
If you want to get the most if this mode you're going to have to find collectibles and complete countless pointless missions to gain levels and unlock the more modes/modifiers to maximize payout. This can get extremely tedious, as you're essentially farming to get to a point where you can maximize your farming, but it should pay off for anyone looking for an exciting, PVE based, way to progress.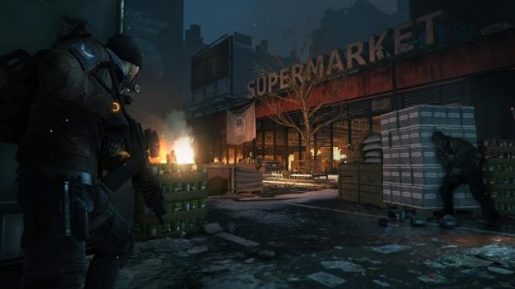 In addition to The Underground area and its new loot, there is also a new incursion, Dragon's Nest. Now Dragon's Nest is a more involved event than the original incursion, which is great, though it still doesn't feel like a massive step up from your average mission.
It's a lot of mowing down countless enemies and the occasional boss, with one room having some mechanics where you put out fire and the last room that does an excellent job of requiring teamwork to move an item to a specific place to beat the "fearsome" boss.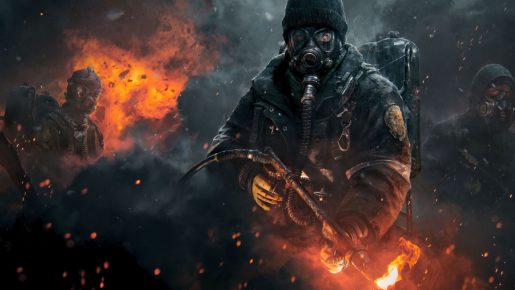 While it might sound like Dragon's Nest is terrible, which it isn't, it's just that The Division is still working towards capturing the same experience Destiny found in Vault of Glass or most MMOs have in their raids/trials. Like I said, it's a step in the right direction, but it isn't quite there yet.
Verdict
The Division Underground is an okay expansion that feels somewhat out of place. It's little more than a mode designed to help people grind and keep them playing, with some neat loot or experiences. Combine this with the best incursion so far and you have a decent experience, but one that isn't going to appeal to anyone who left The Division or isn't still actively playing.
[Editor's Note: The Division Expansion I: Underground was reviewed on PS4 platform. The game was provided to us by the publisher for review purposes.]
The Division Expansion I: Underground Review

,