Crossovers tend to be underwhelming because they get lost in the novelty of it all.  Kingdom Hearts managed to avoid this by making a Disney game with some Final Fantasy flare, but most games fail to handle it correctly. This was a fear with Shin Megami Tensei X Fire Emblem, but Tokyo Mirage Sessions #FE made the wise choice of going another direction. With an interesting premise, solid RPG mechanics and plenty of style, is Tokyo Mirage Sessions #FE a must have for hardcore Wii U owners or is it a gimmicky mess that isn't worth consideration?
Tokyo Mirage Sessions #FE starts with a mystery and then quickly falls into Japanese tropes. Childhood friends meet at an idol contest, the contest is actually a clever ruse by mysterious creatures to obtain a special power. Their plan is successful and your friend is taken with them to a new location. You follow, are attacked by said creatures, discover a new power and change one of them, giving you the power to save your friend. She too has the power, which will allow them to figure out the mystery in the past and stop their plans from succeeding.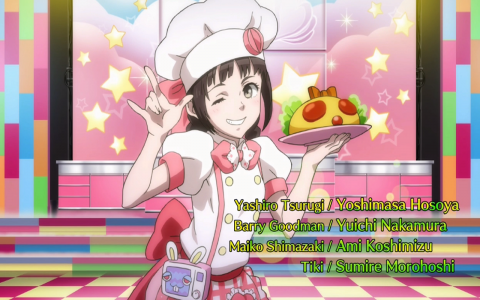 The story itself is interesting enough to get you hooked, with the real draw being presentation. Instead of doing a lot of spoken dialog, Tokyo Mirage Sessions #FE makes use of animated cutscenes. These are so well done that it, at times, it feels like it could be its own series. The same goes for the tone and background visuals.
While the feel will vary from location to location, Tokyo Mirage Sessions #FE isn't afraid to use bright colors and make bold style choices. Like the animated opening is very cheerful and a stark contrast to what you see at the beginning of the game, with a lot of the design elements being fun and lively, over simple and to the point.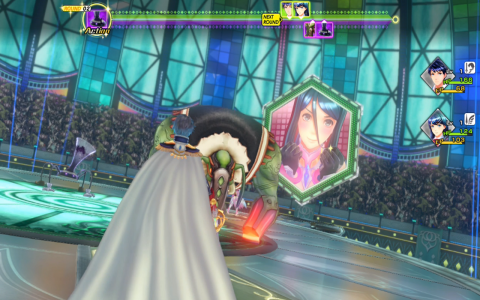 A good example of this is how the combat is presented. After you transform and engage an enemy by either walking up to it or attacking it first for a preemptive strike, you're whisked away to a bright and colorful arena. Here the characters move around, showcase their personality and you get a real feel of them being in that situation. As this is going on, the background has screens showing specific characters doing a cute pose or something silly. Upon completing a fight, the character that deals the final blow will do a win animation that ranges from attempting to look cool to cute to somewhat silly.
However, while a lot of this is fun, the combat system isn't bad, but it takes a while to get into. At first you're given a simple damage spell, a heal and the ability to strike the enemy with your weapon. From here, you can unlock different attacks, with the main idea being to synergize your attacks. This is done by unlocking and equipping certain moves, figuring out your enemies weakness and then using said weakness in combat against them. Once you exploit their weakness, such as hitting a water based enemy with lightning, an ally will do a follow up attack if you have that synergy slotted.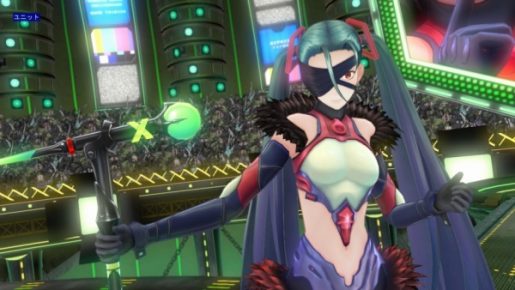 The real joy to this system is that you never really feel alone in combat and it helps makes an otherwise slow turn based battle faster and more exciting, without losing much. Under the right conditions a single turn/attack could easily turn into three and vanquish a foe before it knew what hit them. It also gives Tokyo Mirage Sessions #FE a chance to add more personality/style to the combat. The way the combat shifts from characters, their poses, how they join the fray, all add to the overall experience making it feel more satisfying.
Verdict
Tokyo Mirage Sessions #FE might not be perfect, but it's certainly a unique game that hardcore gamers can and will enjoy. Sure the story can be predictable and feel cliché at times, the actual content of the story is certainly satisfying for anyone willing to give it a chance. Combine that with a solid turn based combat system, some stylish moves and plenty of personality and you have one of the best Wii U games to come out this year. So if you love RPGs or just want to experience a good adventure on your Wii U, I strongly suggest you look into Tokyo Mirage Sessions #FE.
[Editor's Note: Tokyo Mirage Sessions #FE was reviewed on Wii U platform. The game was provided to us by the publisher for review purposes.]
Tokyo Mirage Sessions #FE Review

,