Neptunia U was an interesting, but logical choice for a spin-off. Since the main games could be played like an action game, it wasn't hard to imagine what it would look like as an action game. Despite sounding good on paper, Neptunia U suffered from being very short, simple and, well, boring. Now that we have the sequel, MegaTagmension Blanc + Neptune VS Zombies, will it fix the problems of the original or is this title as bare-bones as the zombies?
MegaTagmension Blanc + Neptune VS Zombies has a simple, but effective plot. The school is closing down, the girls want to save it, a great evil is turning students into zombies, so the girls make a movie out of fighting the zombies, in hopes of saving the school. Most of the story involves the girls making fun of each other, breaking the fourth wall and other things you'd expect from a Neptunia game, with the rest of the cutscenes showcasing dialog from their supposed movie. These scenes tend to be terrible, but mostly exist so they can spoof on this clichéd concept and poke fun at Resident Evil.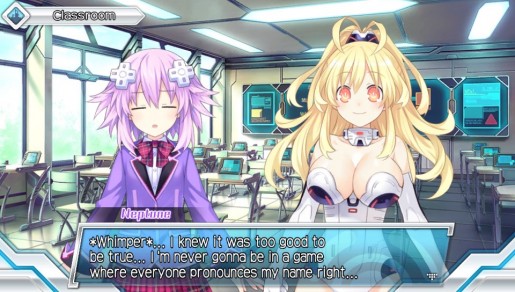 Even though the story has its moments, it's also pretty weak. Even with all the hidden cutscenes, side stories and other things hidden in the game, there is only a couple hours of content. The other problem is how narrow the focus can be. I only ran into one CG image, with most of the scenes being the girls standing, giving an expression, with a word bubble below. No one, besides the main cast and the final boss appear here, with the final boss getting one at the very end of the game. It's bland, but at least the story makes sense in terms of what they're going for.
As for gameplay, MegaTagmension Blanc + Neptune VS Zombies doesn't offer much, if anything, in terms of improvements. Similar to Senran Kagura or Dynasty Warriors, MegaTagmension Blanc + Neptune VS Zombies is an action game where you string combos together with your various attacks. Each character has a handful of moves, a couple of supers, one alternate girl and a special attack. Needless to say, it gets dull fast.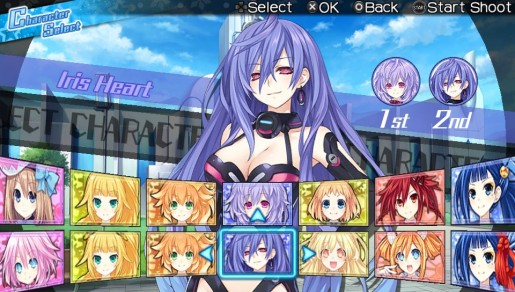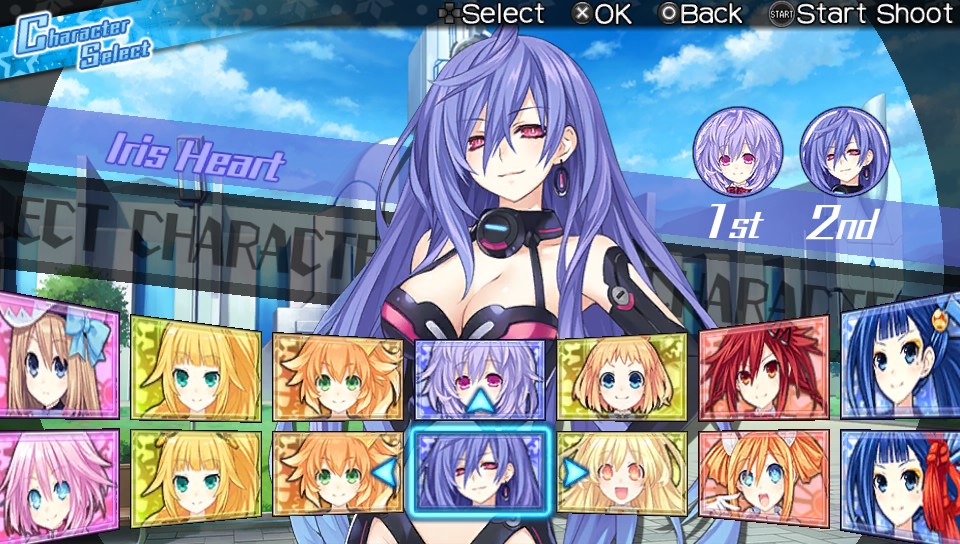 To make matters worse, the story has you killing zombified versions of, like, five enemies, a couple returning favorites and maybe two or three new enemies. Before long it feels like a drag, mostly because you're killing the same enemies, in the same locations, with the same combos. There simply isn't enough diversity in story to make it work. Combine this with a couple lackluster costumes, accessories and two to four weapons per character and it feels like a very hollow experience.
Thankfully, there is an online multiplayer mode, which is, at the very least, an interesting addition. The online mode features a number of missions at various difficulties that you're meant to tackle with others online or in person. To go along with the greater scope, multiplayer missions have multiple large bosses that offer greater challenge. The only downside is that they tend to have an absurd amount of health, resulting in these fights being five or six minutes of mindlessly attacking the same enemy. This can be especially tedious on the later missions when you fight two or three of these enemies.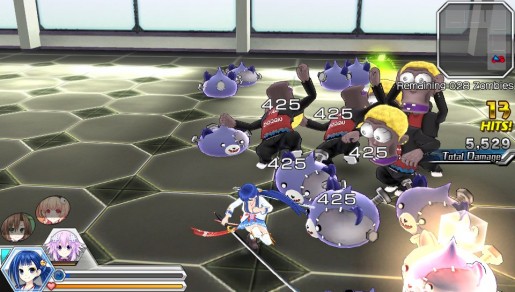 Other missions can be fun, mostly because they offer the standard version of enemies, along with greater diversity, though its still very much the same experience. As a whole the online mode makes sense in terms of adding additional gameplay as minimal cost, but would probably be better served fleshing out the story mode. That's nothing against the online mode, just that there is a lot of content hidden in this mode that could've been used to make the story long and more enjoyable.
Verdict
MegaTagmension Blanc + Neptune VS Zombies feels like a title made on a budget. The story is maybe four and a half hours long, which includes reading all the dialog, with a multiplayer mode that will probably take you as long to complete. Combine this with a small roster, general lack of CG scenes, questionable online future and more, it's hard to recommend MegaTagmension Blanc + Neptune VS Zombies to anyone.
[Editor's Note: MegaTagmension Blanc + Neptune VS Zombies was reviewed on Vita platform. The game was provided to us by the publisher for review purposes.]
MegaTagmension Blanc + Neptune VS Zombies Review

,