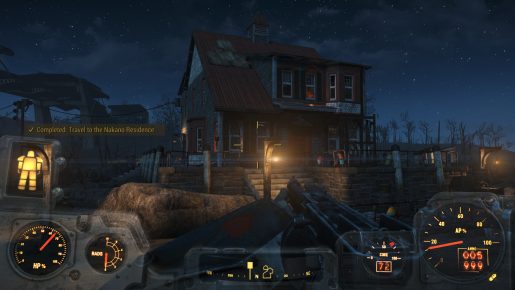 Aside from new quests, new weapons, and monsters that comes with the Far Harbor DLC for Fallout 4, the expansion also brings new perks for your characters.
Below are the list of new perks available in the newly released expansion:
Strength
Strong Back Rank 5 (Level 40, STR 6)
While over-encumbered, running costs 50% less action points.
Perception
Night Person Rank 3 (Level 37, PER 6)
You have 30 extra health between the hours of 6 PM and 6 AM.
Endurance
Rad Resistant Rank 4 (END 6)
You now have +40 Radiation Resistance.
Charisma
Lone Wanderer Rank 4 (Level 50, CHR 3)
When adventuring without a companion, you have 25 more action points.
Intelligence
Scrapper Rank 3 (Level 40, INT 5)
You get more from salvaging.
Agility
Action Boy/Action Girl Rank 3 (Level 38, AGI 5)
Your Action Points regenerate 75% faster.
Luck
Critical Banker Rank 4 (Level 50, LCK 7)
You can now save 4 Critical Hits, to be used in V.A.T.S. when you need them the most.