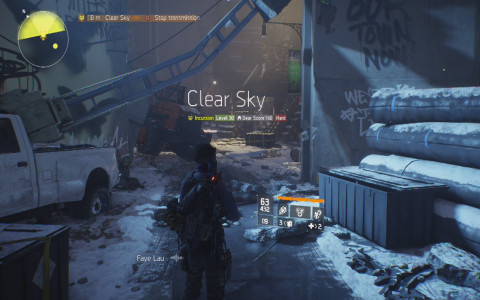 It's hard to deny that The Division's first incursion, Falcon Lost, was something of a failure. The highly anticipated event turned out to be a slightly more complex hoard mode with some additional mechanics and a cap. Not only was the event underwhelming, it was the end for several players, causing them to look elsewhere. Now that the second one is out, is it a repeat of last time or something better?
Clear Sky has a completely different feel than Falcon Lost. Where Falcon Lost was a really tedious hoard mode, Clear Sky feels more like an extended mission. Instead of being stuck in a single room where enemies constantly come at you, Clear Sky takes place over multiple locations, where you need to complete a number of objectives. These include blowing up a blockade, dealing with a helicopter and vanquishing enemies.
What makes the mission really fun is that its not as overwhelming as Falcon Lost was. Unlike there, even when you were stuck fighting endless waves of enemies until you completed the objective, it was always manageable. This makes it great for matchmaking, as the skill barrier is a tad lower.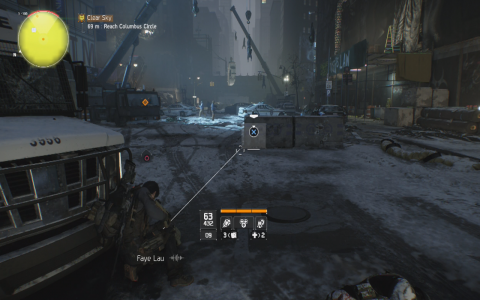 However, Clear Sky also suffers from some of the previous problems and reminds us of the issues with newcomers. For starters, we still have the infinite loop if you join an incursion in progress and you do need some level of coordination to be successful. Several of my attempts ended in failure because my teammates were waiting for the enemies to stop spawning or were frustrated at someone dying while trying to do the objective and then left.
While these issues will probably be resolved with time, Clear Sky gives hope for a brighter future. Not only does it correct a lot of Falcon Lost's problems, it's hard enough to offer some challenge, but accessible enough where almost anyone can do it.  Hopefully the future incursions will continue in this direction, but for now, at least post game PVE players have something new to experience.