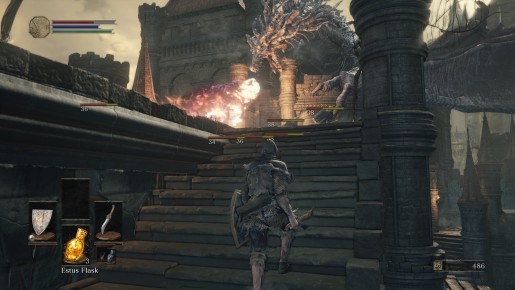 As you start to play through Dark Souls 3, you might have noticed that there's a fire-breathing silver dragon just sitting on top of a platform. Luckily, that dragon can be taken down.
For those who have chosen a character that can use a bow, or a ranged attack/magic, you can easily damage the dragon, though it will take a very long time as it has a lot of HP. Every time the dragon gets hit, it will spit out fire from its mouth at your direction. It's best to hide from a spot that can't reach you.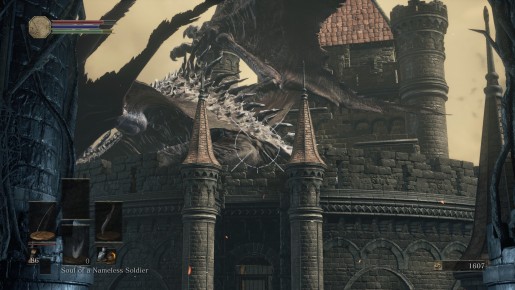 In my case, my Thief character used a bow to kill the dragon. I simply go behind it every time it tries to spit fire. It took me roughly 15 minutes to kill it and exhausted around 80 arrows.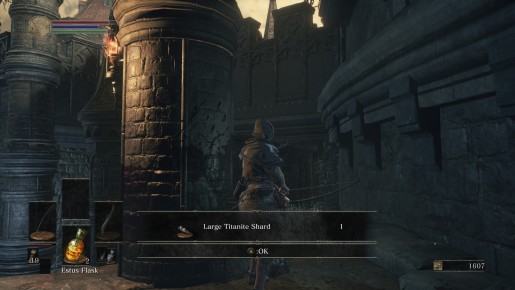 When the silver dragon is dead, you'll get a Large Titanite Shard.