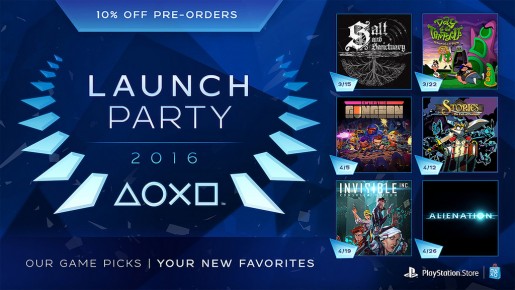 Today Sony revealed the PlayStation Store's latest event, Launch Party, which is basically the new name for Spring Fever.
The idea of the event is simple. Pre-order one of the six included games and you'll receive 10 percent off and the ability to preload the game. Those interested can find a list containing the six games, the system their on, full price and preorder price below.
To go along with the announcement, Sony also revealed a trailer showcasing every title.