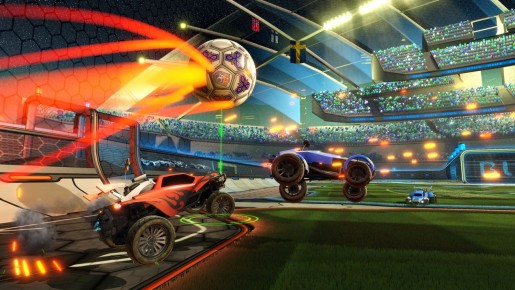 Yesterday Microsoft announced that they're enabling cross-network play for the Xbox One and Windows 10, through Xbox Live.
As the name suggests, this means you could theoretically play with your friends on a different platform/console. The choice is ultimately up to the developer to support it. Microsoft was also quick to note that you'll always be able to play with or against people on the Xbox Live and that this has not changed.
Among the first games to support it will be Rocket League, which will allow PC and Xbox One owners to play with one another, with an "open invitation for other networks to participate."
Microsoft has announced it is bringing cross-network play to Xbox One and Windows 10 via Xbox Live. 
This feature, along with a number of other things, will be available in an update this Spring.
Read more at http://gematsu.com/2016/03/xbox-live-cross-network-play-announced#6MH3SOmvmcc60FOt.99