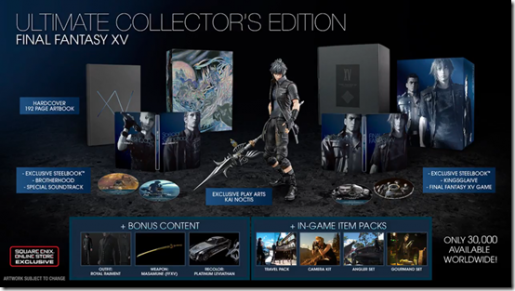 Following leaks from earlier today, Final Fantasy XV is confirmed to release on Sept. 30, 2016. In addition to that news, Square Enix also revealed two collector's editions for the game.
The first is the Ultimate Collector's Edition, which you can see pictured above. It includes a 192 page art book, Brotherhood, special OST, Kingsglaive, DLC and a special Play Arts Kai figure of Noctis. This edition is limited to 30,000 units worldwide and pre-orders will open at 9:00 p.m. PST on the Square Enix Store.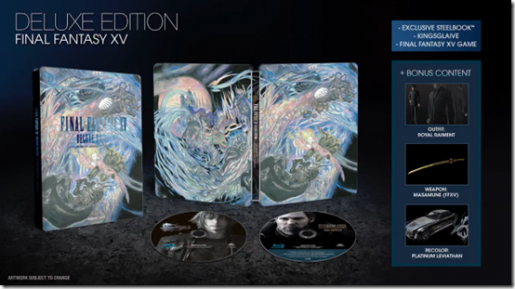 For those looking for a little less, you can get the Deluxe Edition, which includes a steenbok and a copy of Kingsglaive, plus some DLC.