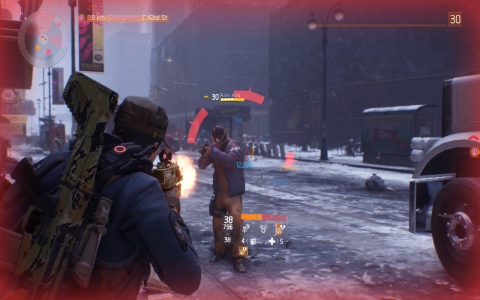 Since The Division is a loot game, a big part of being successful is figuring out the best way to get, well, loot. While challenging missions are a great way to get coins and a high-end armor piece, they can be long (hours with a bad group) and tedious. Dark Zone offers a little more variety, though its not that rewarding and dying at the right time can set back hours of work. For those not looking to bother with either of those things, a glitch was discovered that is extremely easy and effective.
Guide
The glitch is actually pretty simple, though there is a chance you might've accidentally screwed it up. Thankfully there is a work around if you've done that, but lets start by talking about the glitch itself.
Start by going to Autumn's Hope safe house.
Exit and then go right, followed by left.
You should see a group of four enemies, with one of them being named "Bullet King."
Kill the King and he will drop one to three phoenix credits and one to three drops. Most of the drops will be superior, though he has the chance of dropping a high-end or cosmetic items.
Once he is dead, let the remaining enemies kill you. You can speed up the process by blowing yourself up, though its not important.
Repeat the previous steps until you get bored or get the loot you desire.
Whats nice about this method is that, due to you getting so many drops, you'll quickly have a surplus of materials. I got about 100 of each type after doing it for about two and a half hours, with over 300 phoenix credits and a single high-end. Your luck will vary, but even if you have bad luck you can turn the tokens into high-end blueprints and use the materials to make the blueprints you buy.
Video Guide
What to do if they don't spawn
It seems the glitch only occurs if you haven't found and killed all the enemies. So if you saw him in the past, killed him and slayed his pals, well, odds are he won't be there to do this. However, there is a simple work around.
Start by finding someone who can do the glitch.
Join their game.
Have them pass you leader.
Have the person who could do the glitch leave.
Do not return to your world when prompted.
By doing this you'll continue to be in "their" world and will be freely able to farm these enemies without any problems. Sadly, you will need to find someone to do this each and every time you log out/leave their version of the game, but it still beats missing out or making a new character.
Gear to look out for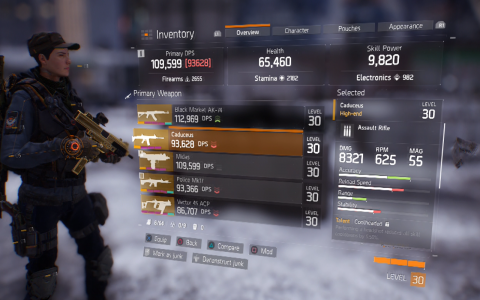 While I can't say for certain, Bullet King can potentially drop a high-end item. My friend and I both got the Caduceus a total of three times from him, so I suspect this might be the only high-end item in his loot pool. For those interested, the Caduceus is a high-end level 31 assault rifle that has modest DMG, RPM and magazine size (lower DMG, only 25 RPM more and the same magazine size as my Black Market AK-47). It comes with the talents Coolheaded (Headshots reduce skill cooldown by 5.5%), Restored (Killing a target removes all negative status) and Self-Preserved (Critical hits heal for 3% of damage dealt). Since it's a named gun, the Caduceus has a unique skin that can't be customized, but you can customize all the other slots.